Together for Health Dental Center
Wayne Memorial Community Health Centers offers comprehensive dental services to adults and children at two office locations, the Together For Health Dental Center in Honesdale and the Pike Dental Center in Lords Valley.
We pride ourselves on delivering quality dental care by a professional and friendly staff. Every effort is made to create a positive, non-threatening atmosphere utilizing state-of-the-art technology. Both sites are fully digital allowing x-ray images to be viewed by our dental team instantly. Advanced equipment called panoramic radiology performs two-dimensional examinations of the entire mouth with only a single image.
Exceptional, Compassionate Staff
Our staff consists of dentists, hygienists, expanded function dental assistants, dental assistants and trained support staff all dedicated to making your office visit as comfortable and efficient as possible.
Services
 Offering a full-range of dental services including:
Dental exams
Preventive treatment
Periodontal treatment
Restorative procedures
Dentures, partials and fixed bridges
Dental Education
Location:
Stourbridge Professional Complex
600 Maple Avenue, Suite 7
Honesdale, PA 18431
Phone: (570) 251-6534
Fax: (570) 251-6538
Hours:
Monday:  7:30 a.m. – 5:30 p.m.
Tuesday:  7:30 a.m. – 5 p.m.
Wednesday:  8 a.m. – 7 p.m.
Thursday:  7:30 a.m. – 4 p.m.
Friday: 7:30 a.m. – 5 p.m.
Select Saturdays:  8 a.m. – 1 p.m.
Telephone Calls
All patients are encouraged to call with any questions they may have. Our team is here to assist you. Your question may be addressed by a member of our trained staff. If a provider's help is required, our staff can relay your information to the provider, who will answer your call at the earliest opportunity
Our Staff

Click on provider's name for biographical information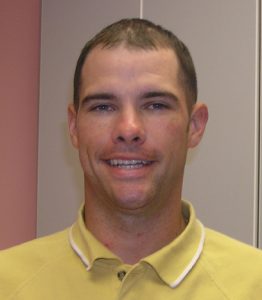 Brian Brown, DMD
Dental Director