Tick Borne Disease Wellness Center
TICK BORNE DISEASE WELLNESS CENTER
Located within the Pike Family Health Center
750 Route 739
Lords Valley, PA 18428
Phone: 570-775-7100
Fax: 570-775-0950
The TBD Wellness Center is staffed by a "Lyme-literate" Board-Certified Family Nurse Practitioner with extensive experience in both evidence based research and treatment modalities specific to TBD. Adult and pediatric patients (age 4 and up) are seen on Wednesdays and Thursdays by appointment only. Individuals who suspect they have Lyme disease may be seen for diagnostic testing and verification of a TBD. Additionally, patients who have already been diagnosed and are seeking advice for management of current symptoms are eligible. Patients must be established with a primary care provider. Pediatric patients must be up-to-date on immunizations.
Our Provider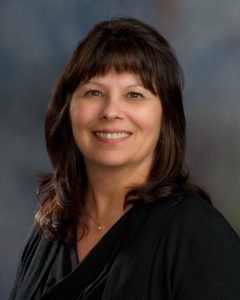 Board Certified Family Nurse Practitioner
Lyme Literate Provider
PROTECT YOURSELF FROM TICKS
Before You Go Outdoors
Know where to expect ticks. Ticks live in grassy, brushy, or wooded areas, or even on animals.
Treat clothing and gear with products containing 0.5% permethrin.
Use Environmental Protection Agency (EPA)-registered insect repellent containing DEET, picaridin, IR3535, Oil of Lemon Eucalyptus (OLE), para-menthane-diol (PMD), or 2-undecanone.
Avoid Contact with Ticks. Avoid wooded and brushy areas with high grass and leaf litter. Walk in the center of trails.
After You Come Indoors
Check your clothing for ticks. Ticks may be carried into the house on clothing. Tumble dry clothes in a dryer on high heat for 10 minutes to kill ticks on dry clothing after you come indoors.
Examine gear and pets. Ticks can ride into the home on clothing and pets, then attach to a person later, so carefully examine pets, coats, and daypacks.
Shower soon after being outdoors. Showering may help wash off unattached ticks and it is a good opportunity to do a tick check.
Check your body for ticks after being outdoors. Conduct a full body check using a hand-held or full-length mirror to view all parts of your body.
https://www.cdc.gov/