Gastroenterology – Honesdale Gastroenterology
Honesdale Gastroenterology
Wayne Memorial Physician Specialty Clinic
Wayne Memorial Hospital, 4th Floor
601 Park Street
Honesdale, PA
Phone: 570-253-8365
Fax: 570-253-8348
Office Hours: Monday through Friday by appointment only
Our Gastroenterologist sees adult patients for diagnostic testing and treatment of the digestive system, performing procedures including ERCP, colposcopy, endoscopy and gastrostomy at Wayne Memorial Hospital. Office visits and follow-up are conducted at the Physician Specialty Clinic located on the hospital's fourth floor.
Telephone Calls
All patients are encouraged to call with any questions they may have. Our team is here to assist you. Your question may be addressed by a member of our trained staff. If a provider's help is required, our staff can relay your information to the provider, who will answer your call at the earliest opportunity.
Contacting Your Provider After Hours
If you find it necessary to contact the provider after normal office hours, the answering service will forward all messages to the clinician on call. A clinician is available on call 24 hours a day, 7 days a week for emergencies. All calls are returned at the earliest opportunity
Financial Assistance
Financial Assistance may be available for patients who quality. As a *Wayne Memorial Hospital Outpatient Clinic, this office offers the Wayne Memorial Hospital Financial Aid Program. Please click here for more information.
Our Provider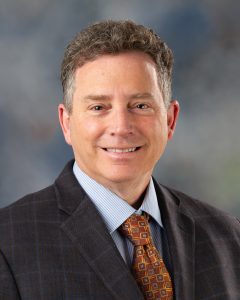 Clifford Carrol_MD, FACP, FACG, FASGE
Board Certified Gastroenterologist