COVID-19 (novel coronavirus)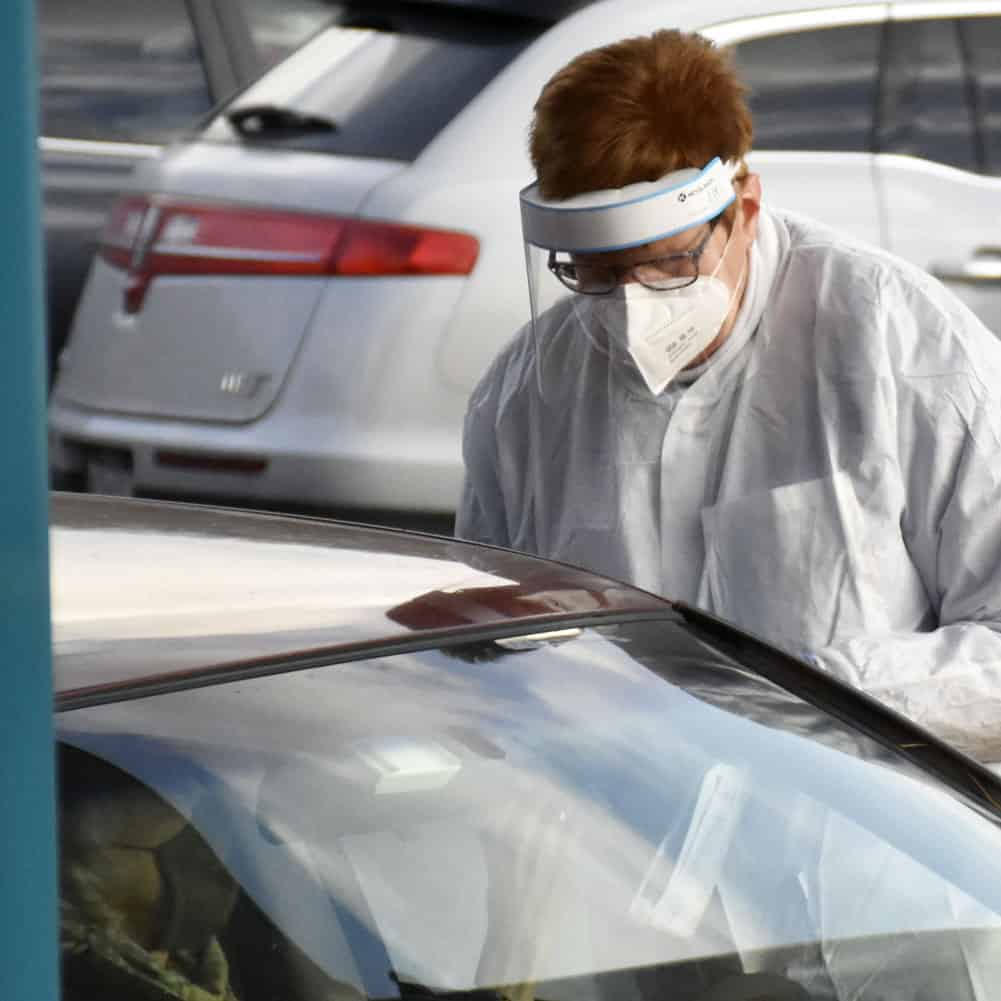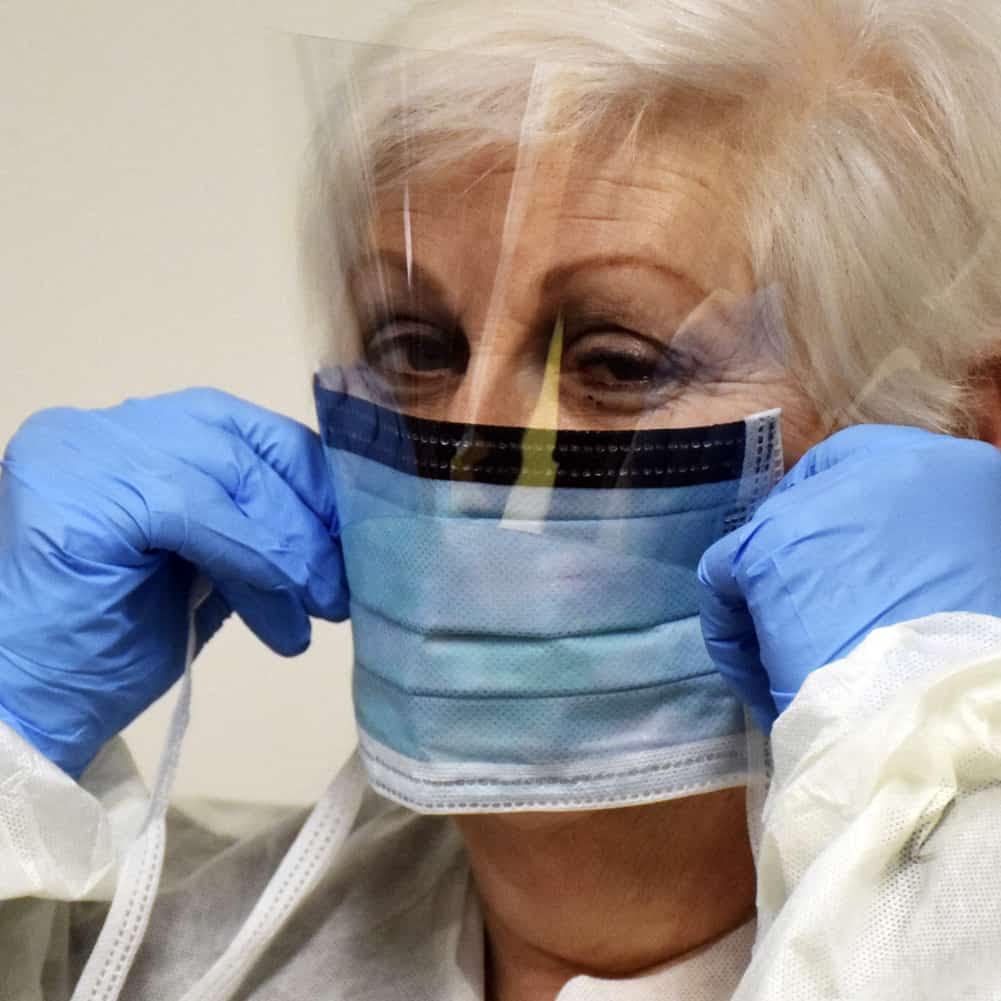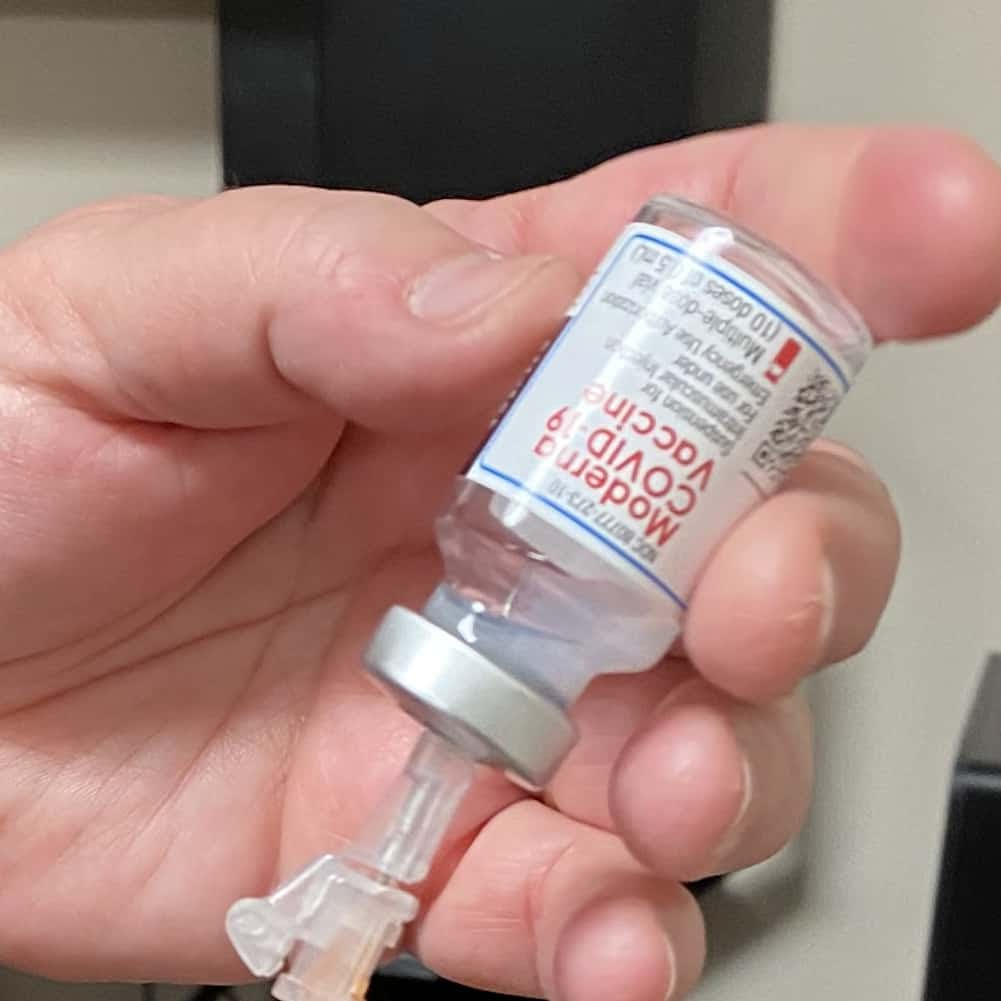 Wayne Memorial Hospital and Wayne Memorial Community Health Centers is committed to keeping you informed and bringing you the most up-to-date, reliable information about COVID-19.
We are doing all we can to protect you, our patients and visitors – and, ultimately, the community in which we live.
Please visit this page for the most up to date information.
Schedule a COVID Vaccine with WMCHC
NEW as of 10/25/2021: Wayne Memorial Community Health Centers is offering BOTH third doses (full doses for immune-compromised) and booster shots (half doses for a much larger group of individuals). For specific information, click this link SCHEDULE A COVID VACCINE - Wayne Memorial Hospital (wmh.org)
First and second doses of the Moderna and Pfizer BioNTech vaccines are also offered.
Individuals do not need to be a patient of WMCHC to receive vaccines.
Bring your insurance card with you. There is no out-of-pocket cost. However, an administration fee will be covered by insurance without co-pay or deductible. The cost for uninsured patients is covered by the federal government.
If you have have a question regarding your vaccine, please call the COVID VACCINE HOTLINE at 570-253-8197 or email covidvaccine@wmh.org
COVID-19 Vaccine Information / FAQ   – April 2021
The Pfizer/BioNTech vaccine gained full approval from the FDA on August 23, 2021... for individual age 16 and older. The Pfizer vaccine for adolescents, 12 - 15, is still under emergency use.
The Moderna vaccine and Johnson & Johnson's Janssen vaccine*  have been approved for emergency use against COVID-19 by the Food and Drug Administration (FDA).
Pfizer                                      -- two injections,  21 days apart   -- adults  16 and older, adolescents 12-15
Moderna                                --   two injections, 28 days apart  -- adults 18 and older
Johnson & Johnson              -- one injection ----------------------  adults 18 and older   (*Administration of this vaccine was temporarily paused on April 13, 2021 and reinstated the evening of  April 23, 2021)
For the two-dose vaccines, it is recommended that you take both doses from the same company.
NOTE: THIRD DOSE OR BOOSTERS:   THE CDC recommends that people with moderately to severely compromised immune systems receive an additional dose of mRNA COVID-19 vaccine at least 28 days after a second dose of Pfizer-BioNTech COVID-19 vaccine or Moderna COVID-19 vaccine.
What are the COVID vaccines and are they effective?
The Pfizer-BioNTech and Moderna vaccines are the world's first mRNA (messenger ribonucleic acid) vaccines, but the technology used to create them is not new. The mRNA vaccine tricks the body into making the COVID-19 protein itself, which in turn triggers an immune response and antibodies. The mRNA does not enter a cell's nucleus, so it does not alter the recipient's own DNA.
The Pfizer vaccine has proven to be 95% effective in clinical trials; Moderna 94.1% effective.
The Johnson & Johnson vaccine is a "vector vaccine." It contains a harmless, inactivated cold virus to activate your body's immune response to COVID-19.  The CDC says it is 63% effective at preventing laboratory-confirmed COVID-19 illness in people who had no evidence of prior infection two weeks after receiving the vaccine. It is highly effective at preventing hospitalization and death in people who do get sick.
By comparison, according to the CDC, the flu vaccine reduces the risk of flu illness by between 40% and 60% among the overall population.
Are the new COVID vaccines safe?
The U.S. vaccine safety system ensures that all vaccines are as safe as possible, according to the CDC. In the case of the COVID vaccines from Pfizer and Moderna, no scientific steps were skipped. The approval process was sped up, but no corners were cut.
It should also be noted that mRNA is manufactured by chemical rather than biological synthesis, so it is much quicker than conventional vaccines to be redesigned, scaled up and mass-produced.
The J&J approach was a more established route, but clinical trials were followed.  One shot proved effective in studies, but J&J has another study underway to test a two-dose regimen.
The Pfizer, Moderna and Johnson & Johnson vaccines do not contain live virus. They cannot give you COVID. 
Are there any side effects?
Side effects for all three vaccines are generally mild and temporary and may include pain at the injection site, headache, fever, fatigue, chills and muscle and joint pain. Some people report increased side effects with the second doses of Pfizer or Moderna, but these are, again, temporary.  Note: the side effects are very similar to those reported with the annual flu shot on the CDC website.
There is a remote chance of an allergic reaction, which usually occurs within a few minutes to one hour after receiving a dose.  If you are allergic to any of the ingredients, you should not take the vaccine.  (The ingredients are listed below.)
Does the vaccine make me immune to COVID?
The vaccines are designed to prevent you from getting COVID, but timing is critical. It takes a few days for the body to make antibodies, and you could be vulnerable to contracting the disease in between your first and second dose.
It is not known yet how long the vaccine confers immunity--- it could be months, it could be years.  All the vaccine manufacturers are continuing to study this.
If I get the COVID vaccine, can I still contract and transmit the disease to someone else?
Getting the vaccine is expected to confer some immunity upon the recipient but it is not known how much and whether the recipient can transmit the disease. Asymptomatic transmission may still be possible. Recent studies point to a reduced transmission rate, but they are not conclusive.
If I already had COVID, should I get vaccinated?
Yes. The CDC believes a vaccine will still be beneficial as it is not known how long a person's immunity from the disease lasts.  You could be re-infected, and the vaccine may help prevent that.
Who should NOT get the vaccine?
You should not get a vaccine if you
have ever had a severe allergic reaction to any ingredient of this vaccine (ingredients below)
had a severe allergic reaction, in the case of Pfizer or Moderna, after a previous dose 
Ingredients in the Pfizer/BioNtech vaccine: mRNA, lipids ((4-hydroxybutyl)azanediyl)bis(hexane-6,1-diyl)bis(2-hexyldecanoate), 2 [(polyethylene glycol)-2000]-N,N-ditetradecylacetamide, 1,2-Distearoyl-sn-glycero-3- phosphocholine, and cholesterol), potassium chloride, monobasic potassium phosphate, sodium chloride, dibasic sodium phosphate dihydrate, and sucrose.
Ingredients in the Moderna vaccine: mRNA; Lipids (SM-102, 1,2-dimyristoyl-rac-glycero3-methoxypolyethylene glycol-2000 [PEG2000-DMG], cholesterol, and 1,2-distearoyl-snglycero-3-phosphocholine [DSPC]);tromethamine; tromethamine hydrochloride; acetic acid; sodium acetate; sucrose
Ingredients in the Johnson & Johnson vaccine: recombinant, replication-incompetent adenovirus type 26 expressing the SARS-CoV-2 spike protein, citric acid monohydrate, trisodium citrate dihydrate, ethanol, 2-hydroxypropyl-β-cyclodextrin (HBCD), polysorbate-80, sodium chloride.
Can I get a vaccine if I'm pregnant?
None of the original clinical trials involved pregnant women, so it's recommended that you discuss the vaccine with your healthcare provider.  However, the American College of Obstetricians & Gynecologists (ACOG)  recommends that COVID-19 vaccines should not be withheld from pregnant individuals and COVID-19 vaccines should be offered to lactating individuals similar to non-lactating individuals.
Tell your vaccination provider about ANY medical conditions you might have, including:
allergies
fever
bleeding disorders or if you are on a blood thinner
if you are immunocompromised or are on a medicine that affects your immune system
are pregnant or plan to be
are breastfeeding
have received another COVID-19 vaccine
Will the COVID vaccine have to be given every year like the flu vaccine?
Several mutations have already occurred, but so far the current vaccines appear to be effective against them. Still, the possibility of a new yearly vaccine—or even a booster— is not entirely off the radar.
Is the vaccine free and is it recorded anywhere?
The U.S. government has purchased millions of doses be given at no cost to taxpayers according to the CDC. However vaccine providers will be able to charge an administration fee.  That fee can be reimbursed through insurance or a government COVID relief fund.  The vaccination provider may include your vaccination information in your state/local jurisdiction's Immunization Information System (IIS) or other designated system. This will ensure that you receive the same vaccine when you return for the second dose.
Primary sources: CDC, NIH, FDA, Pfizer, Moderna, Johnson & Johnson, Johns Hopkins. See: Facts about COVID-19 Vaccines (cdc.gov)
February 2021
Are there side effects with the second dose of the Moderna or Pfizer-BioNTech COVID-19 vaccines?  MORE about vaccines, click here FAQs - Dose #2 & More Vaccine Questions
Please know that Wayne Memorial Hospital and Wayne Memorial Community Health Centers are doing all they can to protect you, our patients and visitors– and, ultimately, the community in which we live.  The hospital has launched its Incident Command, which is a federal incident management plan that helps coordinate all activities related to, in this case, the exposure, diagnosis (testing) and treatment of novel coronavirus or COVID-19.  Symptoms of the disease include fever, cough, sore throat and shortness of breath.
Wayne Memorial Community Health Centers' access policies are similar: they are screening patients for COVID exposure and asking everyone to be masked.  Both WMH and WMCHC are following CDC guidelines. WMCHC now offering tele-health. To learn more click here.
The hospital  has designated a specific unit for patients who test positive for COVID-19. Negative air pressure rooms and  ICRA walls (infection control barriers) have been installed to maintain control of this area.
Nursing staff has been trained on Personal Protection Equipment (PPE) and how to work in the isolation unit to avoid exposure to COVID-19 patients.
Support groups which meet in the hospital have been cancelled (Parkinson's, Stroke, Alanon, etc). If you need information about them, contact Community Health at 570-253-8100 ext 8990.  Check the wmh.org website often for reinstatement of these support groups.
Wayne Memorial Hospital COVID-19 Testing
Prescription required for all tests. Orders may be faxed to 570-253-8209.
Location:
THE STOURBRIDGE PROFESSIONAL COMPLEX, RTE 6 & MAPLE AVE., HONESDALE
Drive-through at former Wayne Health Services Pharmacy.
Hours: 
Monday – Friday 7:30am – 4pm
Saturdays starting from 8:00am – 12noon *    Note:  Saturday testing may be curtailed due to low volume, Keep monitoring this website or call for information (570)  253-8100
Test is a nose OR THROAT swab and results are returned in two to seven days.
For more information about testing, including state sites for testing, visit pa.gov.
If you need proof to show your employer that you are cleared of COVID-19 to go back to work, "The COVID diagnostic test is the one you need," says Sibyl Rickard, MD, director Anatomic and Clinical Laboratories at Wayne Memorial Hospital, "not the antibody test."
Dr. Rickard explains that the serology or antibody tests available right now offer up too many "false positives" and too much cross-reactivity with other common corona viruses. Antibody tests check a person's blood for antibodies produced by an infected person to fight the disease. They show that a person has had an infection, but they may not show if the person is currently infected. That's because the antibodies—bits of protein called immunoglobulins – go through several conversions in the body. The types of immunoglobulins that show up may indicate the host person is still in the early stages of the infection or the middle stage or over the infection.
In short, a negative test early in the disease does not exclude infection. A person could still be very much infected. Even if the test was very accurate, Dr. Rickard says it's still hard to interpret because COVID-19 is so new.
"It can take two to three weeks for full conversion," says Dr. Rickard, "but—and this is a big but-- the relationship with immunity is still unclear."
"There is a perceived rush to give people 'immunity passports' based on these antibody tests," says Dr. Rickard, "and I do not want to give anyone a false sense of security. It is inappropriate to make individual decisions based solely on these results."
Since COVID-19 is a virus, most experts agree that like most viruses, its antibodies probably give a person some immunity from being infected again; however so much is unknown about this disease.
So why the push for these antibody tests? "They do give us a picture of how widespread the virus might be in a community," says Dr. Rickard, "which can help us assess every step forward—medically, socially and economically."
Dr. Rickard also points out that all serology testing at this time, including point of care testing, must be performed in CLIA-certified labs approved to run moderate to high complexity testing. The community should be suspicious of any testing performed outside of a laboratory setting.
Meanwhile, she reiterates, the best test remains the COVID-19 molecular test, also known as the PCR (polymerase chain reaction) test. This diagnostic test finds the virus that causes COVID-19 in samples taken from your respiratory system, such as swabs of the inside of your nose. Some tests are point-of-care tests, meaning results may be available at the testing site in less than an hour. Other tests must be sent to a laboratory to analyze, a process that may take a few days.
Wayne Memorial Hospital uses its in-house lab, as well as a commercial lab, Lab Corps, and the state health laboratory.
Unfortunately, the COVID diagnostic test is still not available to everyone. A person must show serious symptoms or a history of exposure or travel to an outbreak area. A prescription is required to get the test.
"Every day we get in more testing materials," says Dr. Rickard, "so hopefully we will be able to expand testing soon."
For more information about testing,  click here. .
"The quality of our tests is excellent," said Sibyl Rickard, MD, chief pathologist at Wayne Memorial Hospital. She noted that early on, COVID tests were much less accurate, but today "the sensitivity of the assay is 99%, meaning only one in 100 might be inconclusive. Ninety-nine are conclusive."
Not everyone can be tested yet, however. There is still a shortage of testing materials such as the viral transport media and the type of swabs used to collect specimens.
"The criteria for testing remains strict," Dr. Rickard explained, "because of the limited number of testing kits."
Tests are prioritized for those who need them the most: hospitalized patients, potentially exposed healthcare workers and certain people with symptoms. "It is critical to test our hospitalized or admitted patients," said James Pettinato, RN, director WMH Patient Care services, "so their treatment is not only appropriate for them but also to limit exposure to other patients in the hospital."
The hospital has tested between 300 and 400 individuals since early March. A handful have been called back to re-test, mostly because the quantity of the specific cells needed from the patient when swabbed was insufficient. "Sometimes this is due to excess secretions hindering a successful extraction," said Dr. Rickard. "It is not because the test itself is faulty."
Wayne Memorial currently uses three labs for testing, including its own laboratory in the hospital, the commercial company, Lab Corp, and the state health department laboratory near Philadelphia.
Laboratory Services Manager John Romano said that in addition to improved testing accuracy, results are coming back faster than they were when testing started.
"A patient still needs a prescription from his or her healthcare provider for a test," said Romano, "but once we have that in hand, we can turn around the results fairly quickly." For example, he said, Lab Corp results are now coming back in about three days, compared to five- to-seven days just a week ago.
For more information, visit wmh.org/covid-19-novel-coronavirus or cdc.gov/coronavirus.
Due to the COVID pandemic and a concern for safety and reducing the potential for exposure, WMH is allowing a limited number of visitors with some restrictions.
Most WMH services are open. However, lab sites/blood draw locations in Forest City and Waymart are temporarily closed due to staff re-allocation.
Visitor Policy (4/21/2021)
Wayne Memorial Hospital recognizes the importance of visitors in a patient's healing process. However, in view of increased COVID-19 cases in our region, it is imperative that we reduce the potential for any exposure to our patients, visitors and staff.
As of April 21, 2021, visitors will be permitted in situations listed below between the hours of 9 am and 6 pm.
Non-COVID 19 medical/surgical patients - 1 healthy designated visitor at a time
Labor & Delivery - 1 healthy designated visitor at a time
Pediatric patients - 1 set of parents or authorized representative
Non-COVID-19 patient in an end-of-life situation - 2 healthy and designated visitors
COVID-19 Patient in an end-of-life situation - 2 healthy and designated visitors (Must be able to wear required protective equipment)
Patient who requires informed clinical-consent  - 1 designated person essential to care
Patient who needs discharge support - 1 healthy and designated visitor
Hospital Outpatient Procedures - 1 healthy support person
Emergency Department - 1 healthy support person
Inpatient Rehabilitation (Good Shepherd) - 1 healthy designated visitor at a time
Swing bed patients - 1 healthy designated visitor at a time
All visitors must follow these guidelines for infection control
Visitation hours (where allowed) 9 am to 6 pm
End of Life COVID-19 patient visitation may be more restricted in time allowances
No visitors under 18 years of age with exceptions
Visitors will have their temperature taken and be screened upon entry to the hospital
Visitors must wear a face mask inside the hospital
Visitors must stay in the patient's room only and do not visit any other areas of the hospital
No visitors are allowed in these areas
Intensive Care Unit - no visitors except in special circumstances
Same Day Surgery - 1 healthy designated visitor restricted to waiting areas
Entering the hospital
Access to the hospital is now limited to the Main Entrance and the Emergency Department (ER).
AT 4pm, the Main Entrance will close and only the ER door will be accessible. Doorbell access weekdays up until 3pm will be available on the second floor for patients.
Pre-screening of all patients and visitors, including temperature checking will be conducted upon entering.
ALL VISITORS MUST WEAR A MASK TO ENTER THE HOSPITAL. If you do not have a mask, a cloth one will be provided. Pre-screening includes questions about possible exposure to COVID-19 patients or travel to an area affected by an outbreak.
As of April 3, 2020, all staff are required to wear a mask to help stop spread of the virus.  Read more here.
The CDC recommends the following if you have possible or confirmed COVID-19: 
Stay home from work and school. And stay away from other public places. If you must go out, avoid using any kind of public transportation, ridesharing, or taxis.
Monitor your symptoms carefully. If your symptoms get worse, call your healthcare provider immediately.
Get rest and stay hydrated.
 If you have a medical appointment, call the healthcare provider ahead of time and tell them that you have or may have COVID-19.
For medical emergencies, call 911 and notify the dispatch personnel that you have or may have COVID-19.
Cover your cough and sneezes with a tissue or use the inside of your elbow.
Wash your hands often with soap and water for at least 20 seconds or clean your hands with an alcohol-based hand sanitizer that contains at least 60% alcohol.
As much as possible, stay in a specific room and away from other people in your home. Also, you should use a separate bathroom, if available. If you need to be around other people in or outside of the home, wear a mask.
Avoid sharing personal items with other people in your household, like dishes, towels, and bedding.
Clean all surfaces that are touched often, like counters, tabletops, and doorknobs. Use household cleaning sprays or wipes according to the label instructions.
for more information visit: cdc.gov/coronavirus
Wayne Memorial collaborated with area schools on a video to educate, communicate and stress flexibility.  The video COVID & SCHOOLS RE-OPENING is below.  The video features Doctors Sean McVeigh, pulmonologist/COVID Task Force and James Cruse, Family Medicine/WMCHC Medical Director.
Watch this video for helpful information on staff precautions and guidelines
Phases & Businesses Life Sustaining Business Frequently Asked Questions: Click here.
What drugs are being used to treat COVID-19? Click here.
Contact Tracing – who is being contacted? Click here.
Who will be tested?
Testing is being done by the PA Department of Health and some private commercial labs such as LabCorp. Protocols are different (right now) for each, and Wayne Memorial Hospital, working in concert with our community health centers, has developed a Testing Guidelines sheet.  At this point in time,  viral transport "media" (testing kits) are in short supply and testing will not be done for the sole purpose of testing.  Patients will be asked critical questions to determine their eligibility for available testing.  This may change.
Questions?  Visit cdc.gov/coronavirus  or the PA Department of Health website for the latest information on the virus.
Thank you to all who are so supportive of our front-line staff during these difficult times!
Masks, Gowns, Shields & Other Goods
We are accepting cloth masks, N95s and surgical masks. Click here for cloth mask pattern.
Masks can be dropped off on the porch of Community Relations, 504 Park St., Honesdale, the white house across from the hospital. If you call us 570-253-8990/8422 and let us know you have left them in the box on the porch, we can be sure to pick them up.
Food
Please contact Joyce Malicky malicky@wmh.org  or call her at  570-253-8737. for any food trays or goods you wish to give our staff.  Your donations are much appreciated!
Cover any coughs or sneezes with your elbow, do not use your hands
Disinfect/wipe down hi-touch surfaces frequently, such as countertops, light switches and cell phones. Clean and disinfect frequently touched objects and surfaces using a regular household cleaning spray or wipe.
Contain- if you are sick, stay home. Call your healthcare provider. Use your phone to stay in touch.
Avoid close contact (within six feet) with people who are sick.
Wash hands frequently with soap and water; if not available, use an alcohol-based hand sanitizer with at least 60% alcohol.