Board Members
Wayne Memorial Health System & Hospital Trustees
Wayne Memorial is a non-profit community health system with a board of trustees representing all parts of our service area. These individuals serve voluntarily and are responsible for making key decisions about the current and future state of the health system, including recruitment and retention of qualified staff, patient services, infrastructure and outreach. The Health System is grateful for the trustees' donation of time, skill and energy.  Board positions have term limits, ensuring the vitality of the board's leadership and the input of new fresh ideas reflecting the makeup of the community at large.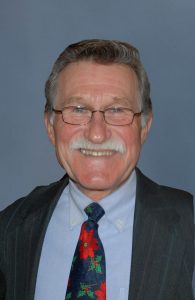 Hugh Rechner, Esq., Chair,
Chair, Compensation and Executive Committees
Hugh Rechner, a retired attorney, has many varied accomplishments, including 20 years in the US Army and two tours of duty as a helicopter pilot in Vietnam. He was a Trust Officer and Vice President at Honesdale National Bank for ten years then went on to law school and graduated from Temple University. Hugh established and ran the Rechner Law Office from 2000 until 2017, when he turned it over to his daughter, Attorney Chris Rechner. He previously served as chairperson of the Wayne Woodlands Manor board of directors, then 1st vice chair of Wayne Memorial Hospital and Health System Board before becoming Chairperson. Hugh and his wife Carol have three children with growing families and live in the Honesdale area.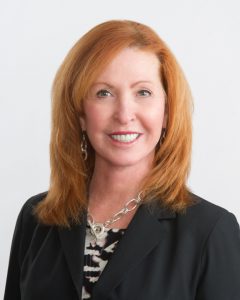 Joann Hudak, Ed. D., 1st Vice Chair
Chair, Quality & Professional Affairs
Joann Hudak, who retired from her post as Assistant Superintendent of the Wallenpaupack Area School District (WASD) in 2017, continues to utilize her 35 years of experience in public education as much-sought-after consultant. Joann began her career as a Spanish teacher at the Pocono Mountain School District, and then moved on to the WASD where she was employed as a principal before assuming the second highest position in the district. Joann earned a Doctorate in Educational Administration from Widener University, as well as a Master's in Educational Administration from East Stroudsburg University and a Master of Arts degree in Spanish from Montclair State University. Dr. Hudak has been at the forefront of engaging school, workforce, and economic development leaders…READ MORE Joann Hudak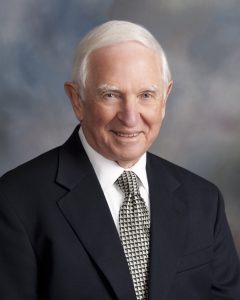 Wendell Hunt, 2nd Vice Chair
Chair, Strategy Committee
Wendell Hunt is a retired health care consultant who spent many years in agriculture before switching careers. Employed with the Commonwealth of Pennsylvania, his positions included Superintendent of Mayfield State Hospital, Director of Hospital Services for the PA Department of Public Works and Superintendent of Farview State Hospital. Wendell gained extensive experience in healthcare management, and upon retirement utilized that knowledge as a self-employed healthcare consultant. Wendell is a Penn State graduate and a member of the Alumni Association. His involvement in the local community includes the Waymart Methodist Church, Masonic Lodge, and the Canaan Township Planning Commission. Wendell and his wife Carol live in the Waymart Area and have two adult children.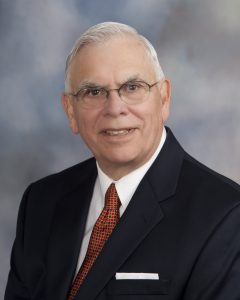 Francis (Frank) Borelli, Treasurer
Chair, Finance Committee
Frank Borelli, a retired senior corporate executive and director, has extensive executive experience in the finance, manufacturing and medical fields. A former Chief Financial Officer and Director at Marsh & McLennan, a worldwide financial services company with a market capitalization of over $85 billion, Frank has also held corporate director positions at both private and publicly-held companies, including Express Scripts, the Interpublic Group, Nanuet Bank in New York and Frizzell Bank in England. Frank was a Senior Partner at Deloitte, Haskins & Sells, international management, Consultants and accountants; Chairman of the Board of Nyack Hospital, a 400-bed facility in New York State. At Deloitte, Frank's clients included Memorial Sloan Kettering Hospital and Manhattan Eye, Ear and Throat Hospital. For five years, he was a Senior VP of Finance and Administration at Airco, Inc., a manufacturer of industrial and medical products. During his career, and through his association with the New York Stock Exchange and the Securities and Exchange Commission, Frank was regarded nationally as an expert on "Corporate Governance and Responsibilities of Audit Committees"  of boards of directors…READ MORE Frank Borelli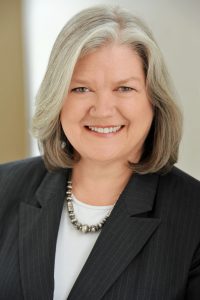 Mary Burns Hoff, Secretary
Chair, Governance
Mary is a business coach and the executive director of Partnership of Faith in New York City, "an association of senior religious leaders working collaboratively to address matters of religious bigotry and injustice." She came to Northeast Pennsylvania from New York City and brings a wealth of experience in professional and personal leadership. A member of the International Coach Federation and Bard College Alumni Association, Mary is also actively involved locally with the Wayne County Master Gardeners program and the Shehawken United Methodist Church. Mary and her husband Rick live in the Lake Como area.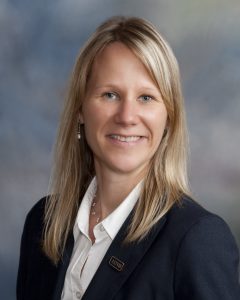 Kate Bryant, Trustee
Kate, a Wayne County  native, is the Chief Financial Officer and a Senior Vice President at The Honesdale National Bank (HNB).  She graduated from Indiana University of Pennsylvania and received her Masters of Business Administration from Villanova University. She worked at a mutual fund company in the Philadelphia area for a few years before returning home. Kate joined HNB in 2004 and held several positions prior to becoming CFO in 2016. Her other local community involvement includes serving on the Board of Trustees for the Wayne County Public Library and as a 4H leader.  She is a past member of the Wayne Memorial Health Foundation Board and is a current member of the PA Bankers Health Care Consortium. Kate, her husband Zack, and their two sons live in the Honesdale area.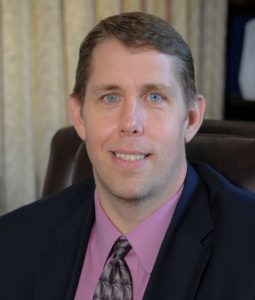 Keith Gunuskey, Trustee
Keith, an educator and administrator for more than 24 years, is currently the Superintendent of the Wallenpaupack Area School District (WASD). Starting as a special education teacher at Wallenpaupack High School,  Keith went on to be Assistant Principal at the middle school for four years, then principal for another seven years. In 2017 he became Assistant Superintendent of WASD. Keith, is also a nationally certified firefighter. He has been a volunteer firefighter for more than 30 years with the Honesdale Fire Department. Keith is an elder and member of the Bethany Presbyterian Church and has served on the Community Advisory Board at Wayne Memorial Hospital for many years. Keith and his wife Mariann have two children, Emily and Seth, and reside in the Honesdale area.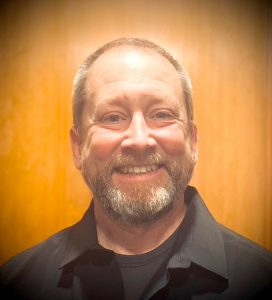 Paul Karpiak, Trustee
Paul is the Chief Operating Officer (COO) for Alice's Wonderland, a family owned retail store in Greeley. He graduated with a Management Information Systems degree from Virginia Tech, College of Business in 1991. At that time PJ put a civil engineering career in his rearview mirror and returned home to work in the family business. He started as the General Manager and became COO in 2006. PJ and his wife Jennifer work together building the business and, of course, enjoying outdoor recreation year round. In addition to the day to day operations at work PJ and his wife devote their time to family, friends, and the environment.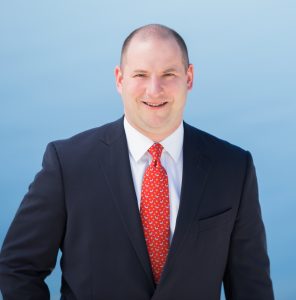 Brad Kiesendahl, Trustee
Brad is owner, President and CEO of Woodloch Inc, a world-renowned family resort in Hawley, PA. Brad is a member of the third generation of the family owned properties and since 2019 has been engaged in the oversight of Woodloch Pines Resort, Woodloch Springs, Woodloch Real Estate, Woodloch Builders. and managing partner of The Lodge at Woodloch. Following graduation from Cornell University, Brad worked for eight years with Four Seasons Hotels in Philadelphia, Beverly Hills, and Prague before returning to Woodloch. He's active in the community as well. He  is a member and Elder at the First Presbyterian Church of Hawley, sits on the Board of Directors at the Lackawaxen EMS and on the Advisory Board of the Silk Mill Project. Brad and his wife Jennifer have two sons, Edward and Anthony.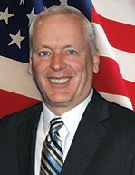 Ron Schmalzle, Trustee  
Ron, a Pike County Commissioner since 2018, is President and Co-owner/GM of Recreation Management Corporation, which owns and/or operates a number of recreation–based businesses in the northern Pocono Mountains. These include Ski Big Bear at Masthope Mountain, the Masthope Mountain Community and Costa's Family Fun Park. Ron is also the Executive Director/Consultant for Camping Management Corporation, which operates Pine Forest Camp, Lake Owego Camp and Camp Timber Tops. Ron's community activities over the years have been many and varied! They include Chairman of the Pike County Hotel Tax Board, Chairman of the Pike Marcellus Shale Task Force Economic Committee and a 30-year tenure as a PIAA Soccer official. Ron and his wife Mary live in the Hawley area and have four adult children.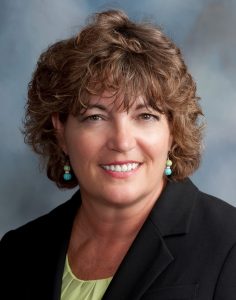 Mary Beth Wood, Trustee
Mary Beth is the Executive Director of Wayne Economic Development Corporation (WEDCO).  She joined WEDCO in 2001 and assumed the top role five years later. Prior to that, Mary Beth  was an instructor at Keystone Learning Centers. She is very active in business, workforce development, and entrepreneurial growth. Mary Beth serves on the executive committee of the Northeastern Pennsylvania Alliance and the Wayne Pike Workforce  Alliance. She is also a board member with half a dozen other organizations and agencies including the Pennsylvania Economic Development Association, Pocono Counties Workforce Development and the East Stroudsburg University Center for Research and Economic Development. Mary Beth lives in Honesdale.
Serving by Virtue of Position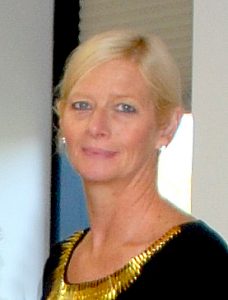 Nancy Moro, Chair
Wayne Memorial Community Advisory Board
Nancy, a self-employed consultant, has been the administrator of several personal care homes in northeast Pennsylvania. She has also worked in marketing, public relations and pharmaceutical sales. Nancy is a long time member of the Wayne Memorial Hospital Auxiliary and a member of the Elkview Country Club. Nancy and her husband Dr. Frank Moro live in the Waymart area.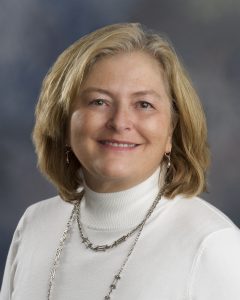 Nancy Turano Propst, Chair
Wayne Memorial Health Foundation
A retired registered dietitian and a graduate of Marywood University, Nancy has worked in several healthcare entities including skilled nursing and personal care homes, Maternal and Family Health Services and Wayne Memorial Hospital. Nancy has been involved with many local organizations from the Wayne Highlands PTA to the Confraternity of Christian Doctrine Program at St. John the Evangelist Church, 4-H, and the Boys and Girl Scouts of America. She joined the Wayne Memorial Health Foundation in 2011 and became chairperson in 2018. Nancy and her husband Michael have three children and live in the Beach Lake area.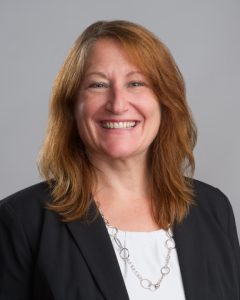 Christine Rechner, Esq, Chair
Wayne Memorial Long Term Care
Chris is the owner of Rechner Law Office in Honesdale, which she acquired after working as an associate for her father, Hugh Rechner, Esq, for nearly a dozen years before taking over the practice in 2017. Christine received her undergraduate degree from Penn State and her juris doctorate from Widener University School of Law. Christine's community activities include having served as a member of the Wayne County Library Board and as a past president of the Honesdale Lions Club. She is also a member of the Wayne, Pike, and Pennsylvania Bar Associations. Christine lives in the Honesdale area and has two adult children.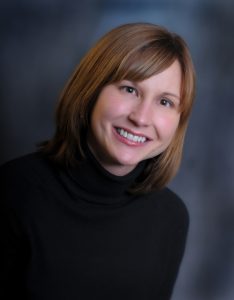 Melissa Rickard, CRNP, DNP-BC, President
Wayne Memorial Hospital Auxiliary
Melissa Rickard is a Family Nurse Practitioner with a board-certified Doctorate in Nursing from the University of Scranton. Melissa who has been practicing medicine since 2008 joined Wayne Memorial Community Health Centers (WMCHC) in 2008. She is also a veteran. Melissa served as a commissioned officer in the US Army Reserves and was deployed to Germany as part of Operation Iraqi Freedom.  Additionally, while in the military, Melissa participated in medical exercises in Paraguay and Hawaii. She is very active not only in the Auxiliary but in the Wayne County Business and Professional Women organization. Melissa and her husband Gene live in the Honesdale area.
Medical Staff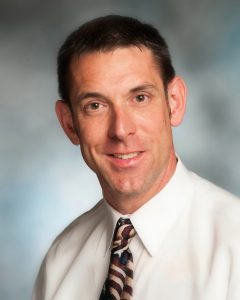 Sean McVeigh, MD, FCCP, FACP
Chief of the WMH Medical Staff
Dr. McVeigh is board certified in pulmonary medicine. He is a veteran of the US Army where he achieved the rank of Major, and earned his medical degree at Uniformed Services University of the Health Sciences. He completed his residency in internal medicine at Walter Reed Army Medical Center. Dr. McVeigh completed a fellowship in pulmonary and sleep medicine at Brooke Army Medical Center and is a Fellow in both the College of Chest Physicians and the American College of Physicians. He has been with Wayne Memorial Hospital since 2005 and is Medical Director Intensive Care Services, the COVID-19 Task Force, Respiratory Care and Sleep Medicine Services. Dr. McVeigh previously served as president of the Medical Staff.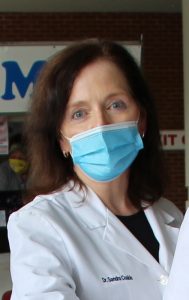 Sandra Cosklo, DO
President of the WMH Medical Staff
Dr. Cosklo, board certified in Internal Medicine, is employed as a hospitalist at Wayne Memorial Hospital with the Adfinitas Group. Dr. Cosklo earned her medical degree from the New York College of Osteopathic Medicine and completed her residency at Wilson Memorial Regional Medical Center in Johnson City, New York. Dr. Cosklo spent many years as a primary care physician in Susquehanna County and was previously affiliated with Geisinger Community Medical Center.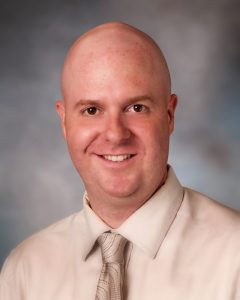 Jason Zielinski, DO
Vice President of the WMH Medical Staff
A board certified internist, Dr. Zielinski is a hospitalist at Wayne Memorial Hospital with the Adfinitas Group.  He received his medical degree from the University of New England College of Osteopathic Medicine and finished his residency at St. Luke's Hospital in Bethlehem. Dr. Zielinksi is a member of the Society of Hospital Medicine and is also affiliated with Regional Hospital of Scranton.
Chief Executive Officer as of January 1, 2022
James Pettinato, BSN, MHSA, CCRN-K
Annual Report
Wayne Memorial Hospital
Fiscal Year – July 1 – June 30