Forest City Family Health Center
COVID-19 PREPAREDNESS MESSAGE
At Wayne Memorial Community Health Centers we know the health of your entire family is of the utmost importance. That's why we've taken precautions to provide a safe environment in which to receive care at all of our medical offices during the COVID-19 outbreak.
INCLUDING:
Screening questions regarding COVID-19 are asked the day prior to and upon arrival to appointments
Telemedicine appointments either by telephone or video are offered when appropriate
Enhanced separation of sick and well patients
Exam Rooms are cleaned between patients more thoroughly than ever before
Social distancing is practiced in our Waiting Rooms
Services
Medical – Primary Care
FOREST CITY FAMILY HEALTH CENTER
100 Dundaff St
Forest City, PA 18421
(570) 785-3194
Services provided at this location:
Staffed by a primary care physician and a certified registered nurse practitioner, the practice provides evaluation and treatment within a family setting. We also perform CDL physicals.
Normal hours of operation are:
Monday – 8 a.m. to 4 p.m.
Tuesday – 8 a.m. to 4:30 p.m.
Wednesday – 8 a.m. to 5 p.m.
Thursday – 8 a.m. to 4 p.m.
Friday – 8 a.m. to 4 p.m.
Call 570-785-3194 to make an appointment for primary care.
Patient Centered Medical Home Recognition
Forest City Family Health Center has achieved Patient-Centered Medical Home (PCMH) Recognition for Primary Care by the National Committee for Quality Assurance (NCQA) website www.ncqa.org. Physician practices using this model of care have been credited with increasing access to more efficient, coordinated and responsive care resulting in comprehensive and integrated services for patients and their families. For more information on PCMH, download a PDF of our patient information brochure by clicking on the link below:
Patient-Centered Medical Home Brochure

Telephone Calls
All patients are encouraged to call with any questions they may have. Our team is here to assist you. Your question may be addressed by a member of our trained staff. If a provider's help is required, our staff can relay your information to the provider, who will answer your call at the earliest opportunity.
Contacting Your Provider After Hours
If you find it necessary to contact the provider after normal office hours, the answering service will forward all messages to the clinician on call. A clinician is available on call 24 hours a day, 7 days a week for emergencies. All calls are returned at the earliest opportunity.
Laboratory Services are also provided by Wayne Memorial Hospital at this site. Please click on the link below for hours.
Our Staff
Primary Care
Click on provider's name for biographical information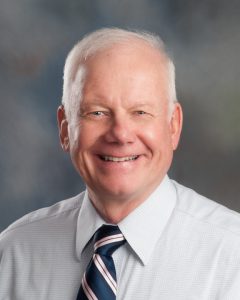 David Tomazic, DO
Family Medicine
Krista Hollis, CRNP
Family Medicine