The Women's Health Center Adds Third Midwife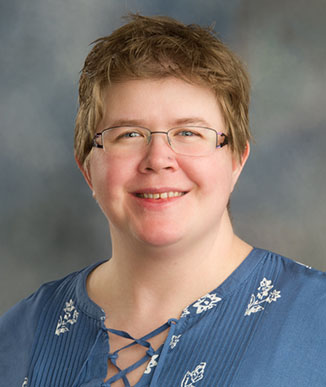 Honesdale, PA (March 12, 2018)—Certified Nurse Midwife Megan Jones, CNM, has joined The Women's Health Center –Wayne Memorial Community Health Centers' (WMCHC) Obstetrics/Gynecology practice–as its third midwife. She conducts office visits at 110 Park Street as well as facilitates births at Wayne Memorial Hospital's New Beginnings Birthing Suites in Honesdale.
Jones comes to WMCHC with six years of full scope midwifery experience. Her goal in searching for a new position was to work for "a practice that loves birth and fosters an environment with their patients to trust birth, thus, empowering them to achieve the birth they desire." This is the atmosphere Jones feels she has found at Wayne Memorial.
"Our community's desire for midwifery as a choice for childbirth and for women's health care throughout the lifespan has encouraged us to bring more nurse midwives on staff," stated Frederick Jackson, executive director, WMCHC. "With our complement of OB/GYN physicians and midwives, women in our area have more options for care."
The Women's Health Center's roster of providers also includes OB/GYNs Denise Viola, DO, Thomas O'Brien, MD, and Joanne Pellicane, MD as well as Certified Nurse Midwives Patricia Konzman and Christina MacDowell. Offices are located in Honesdale, Lords Valley, Hamlin and Carbondale.
Jones received a master's degree in nursing from Frontier School of Nursing and Midwifery, Hyden, KY and a bachelor's degree in nursing from Syracuse University, Syracuse, NY. She spent more than four years as a Certified Nurse Midwife at Guthrie Clinic in Sayre, PA and two years at Birth N' Beyond in Elmira, NY. Prior to becoming a CNM she was employed as a Registered Nurse in the Labor and Delivery department of Wentworth Douglass Hospital in Dover, NH.
Women's Health Center accepts most private insurances, Medicare, medical assistance and participates in Pennsylvania's Healthy Beginnings Plus Program. A sliding-fee scale is offered for those who qualify. For more information or to make an appointment, call 570-253-3005.
Photo: Megan Jones, CNM