WMH Auxiliary Offers Garden Tour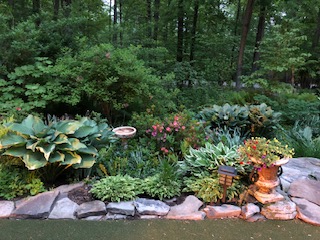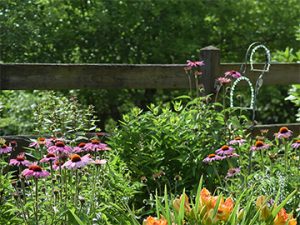 (Honesdale, May 18, 2022)…The owners of eight "magnificent gardens in full bloom" will welcome visitors on Saturday,  July 9th ,  to benefit the Wayne Memorial Hospital Auxiliary. It is the Auxiliary's first annual garden tour and its first public event since the start of the pandemic. The self-guided tour will include maps, a program guide, and opportunities to chat with local gardeners about their passion for planting.
"We will showcase beautiful flowers, trees and landscapes in Honesdale, Beach Lake, Lakeville and more," said co-organizer and Auxilian Martha Wilson, "and we are thrilled that so many gardeners were willing to work with us. We can't thank them enough!"
The day will unfold at participants' own pace, as they use their own vehicles to visit each garden of their choice between 9:30am and 4:00pm.
Tickets are $15 in advance and $20 the day of the tour, which starts at the Wayne County Visitors Center. Proceeds benefit the Wayne Memorial Hospital Second Century Fund to support retention and recruitment of qualified healthcare professionals. Contact Kathie Carlson at 570-226-8115 or Kathie_carlson1@yahoo.com. Rain date is Sunday July 10th.
photos: Sections of gardens on tour