WMCHC Partners with Medical Assistant Program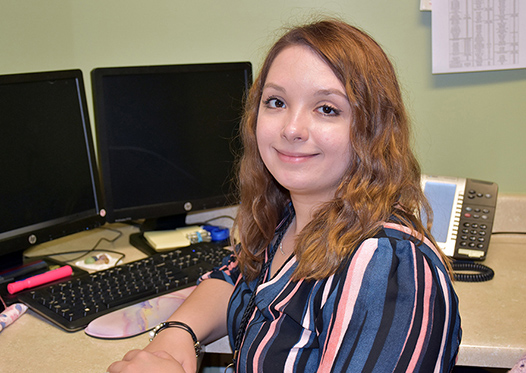 (Honesdale, PA – October 11, 2021)… Individuals seeking education to become a Medical Assistant (MA) will soon have the opportunity to complete their hands-on in-clinic experience at one of Wayne Memorial Community Health Centers (WMCHC) primary care offices. WMCHC is teaming up with the National Institute for Medical Assistant Advancement (NIMAA) www.nimaa.edu as an externship partner.
According to WMCHC Human Resources Coordinator Victoria Purdy, who will serve as the site's Program Coordinator for NIMAA, students will be paired with a preceptor and spend 12 hours a week over the course of 29 weeks refining skills taught through a combination of online learning and in-person labs.
"Potential students must apply directly with NIMAA," stated Purdy. "If they are accepted into the program, their clinical may be done at any of our nine primary care sites based on student preference and availability to staff with a preceptor."
In addition to the hands-on clinical, students will also be required to complete between two to four hours weekly in a skills lab classroom. The site for WMCHC's classes, which is yet to be finalized, will be overseen by Jo-Ann Sames, RN, who has been appointed Site Facilitator.
Sames, who has over 30 years of experience in the nursing field, is excited about taking on this new mentorship role, "I'm very much looking forward to this new endeavor," she stated. "My hope is to share in the students' learning experiences and share some of the skills I have learned along the way."
NIMAA offers students flexible online learning, affordable tuition at under $7,000 (including tuition, fees and books), and course completion after only seven months' time. Additionally, NIMMA prepares students to sit for the National Healthcareer Association (NHA) medical assistant exam prior to graduation.  The application deadline for the Spring Cohort which begins in March 2022 is November 14th. Visit www.nimaa.edu for more information on how to apply.
WMCHC is a federally qualified health center clinically affiliated with Wayne Memorial Health System, Inc. WMCHC has primary care sites in Honesdale, Carbondale, Forest City, Hamlin, Lake Como, Tafton, Lords Valley and Waymart. For more information, visit www.wmchc.net.
Photo: Victoria Purdy, human resources coordinator for Wayne Memorial Community Health Centers, prepares for Spring Cohort courses as WMCHC's program coordinator with the National Institute for Medical Assistant Advancement