Wayne Woodlands Welcomes New Administrator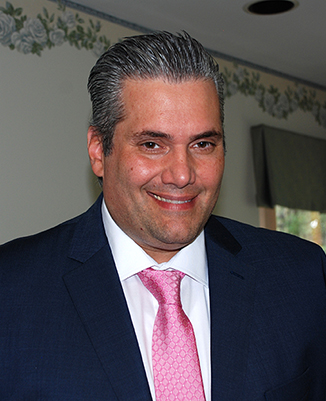 (Honesdale, September 26, 2017)…Wayne Woodlands Manor, a skilled nursing facility in Waymart, has a new person at the helm, only the second administrator in its 23 year history. Michael Freund, BSW, NHA, assistant administrator since 2015, stepped up to the top post in August. He replaced Marion Swencki, RN, who helped found the nursing home in 1994. Freund has actually been at Wayne Woodlands for a decade. He joined the staff in 2007 as the Director of Social Work and Admissions
"I look forward to working as a team with our great staff, outstanding department heads, residents and families, our Board of Directors and new colleagues," said Freund of his new position. "We will continue to make Wayne Woodlands Manor one of the best nursing and rehabilitation centers in the region."
Freund has a Bachelor's in Social Work from Marywood University in Scranton. Prior to Wayne Woodlands, he worked at several other area senior facilities, including the Taylor Nursing and Rehabilitation Center.
Swencki, who hired Freund and shepherded his career at Wayne Woodlands, said she retired with "mixed feelings" because she enjoyed her job so much. "I learned so many things from the people taken care of in this building," Marion said, "most of them older than myself. Wherever I was going, they had been there already. They gave me advice, and I took it."
The 121-bed nursing home is part of Wayne Memorial Health System, which includes Wayne Memorial Hospital, a pharmacy and durable medical equipment store and a network of outpatient facilities throughout Wayne, Pike and eastern Lackawanna counties.
"Mike has Marion's blessing and ours," said Wayne Memorial CEO David Hoff, "we anticipate his leadership will benefit the residents of Wayne Woodlands, the staff who already know him well and Wayne Memorial as a whole. We, too, look forward to working together."
For more information about Wayne Woodlands, visit www.wmh.org and click on system drop down menu for Long-Term Care.