Wayne Memorial's Midwifery Mingle set for October 2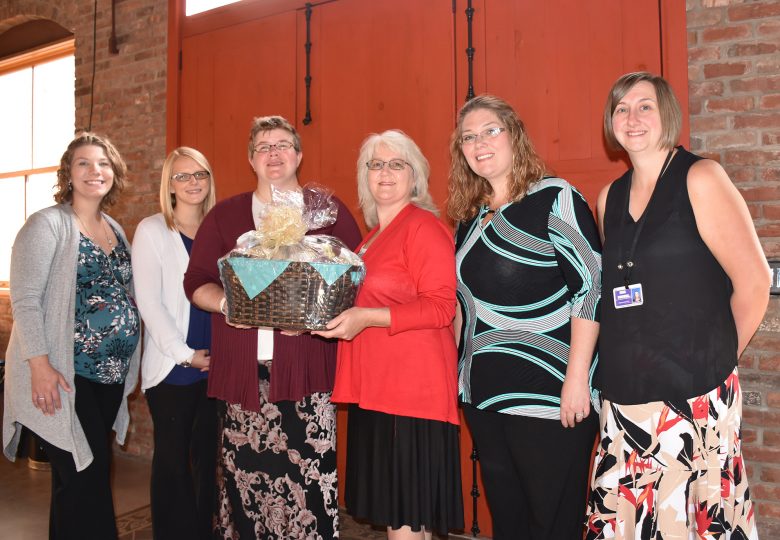 Wayne Memorial's Midwifery Mingle set for October 2
(Honesdale, PA–September 14, 2018) — Wayne Memorial's 9th Annual Midwifery Mingle is slated for Tuesday, October 2, from 1 pm to 3 pm at The Cooperage in Honesdale. The event, sponsored by Wayne Memorial's New Beginnings Birthing Suites and the Women's Health Center, is held in honor of National Midwifery Week–observed between September 30 and October 6th this year.
Certified Nurse Midwives Patricia Konzman, Christina MacDowell and Megan Jones of the Women's Health Center are hosting the afternoon gathering and invite women of all ages to attend, socialize and share experiences. The venue and atmosphere are kid-friendly so moms are encouraged to bring their young children.
"I am excited to see women of all ages and stages of life come together in support of one another," stated Christina MacDowell, CNM, reflecting on a favorite aspect of the annual event. "Amazing things happen when women come together and raise each other up." MacDowell has been a practicing midwife for more than a year. However, she previously attended the Mingle as a midwifery client with her five children in tow–giving her a unique perspective.
Educational booths with resources for women, refreshments from Ant Hill Farm Kitchen, live music by Randy Light, and kids' activities will all be featured this year. An indulgent "Just for Mom" basket of handmade soaps, aromatherapy products and soothing bath scrubs will be raffled off to one lucky attendee.
Patricia Konzman, CNM, who was recognized for 25 years as a nurse midwife at Wayne Memorial during last year's celebration, has served as hostess for all nine Mingles. Konzman is proud to have been part of Wayne Memorial's Midwifery program from its inception over a quarter century ago. "I think of all the midwives I've had the pleasure of working with over the years." she stated, "Our ability to offer midwifery services in our community has been consistent. We've always had at least two midwives at a time–most often three. We're recruiting a fourth now, so our program continues to grow."
Wayne Memorial's midwives hope to see moms and babies whose delivery they facilitated at the October 2nd celebration. However, the Mingle isn't just for young moms or those who are already patients. National Midwifery Week is an ideal time to remind women that "midwifery care doesn't stop at birth. We can be with you throughout your life span," stated MacDowell.
Midwifery services include prenatal care, childbirth (including water births), gynecological exams, family planning and menopause counseling. All are provided through the Women's Health Center with offices in Honesdale, Lords Valley, Hamlin and Carbondale. To learn more, visit www.wmchc.net or call 570-253-3005.
Photo: Staff from the Women's Health Center (WHC) is shown at The Cooperage preparing for the 9th Annual Midwifery Mingle are, left to right, Heidi Mosher, RN, Healthy Beginnings Plus care coordinator, WHC; Brittany Marold, RN, Healthy Beginnings Plus care coordinator, WHC; Megan Jones, CNM, WHC; Patricia Konzman, CNM, WHC; Christina MacDowell, CNM, WHC and Kara Poremba, RN, practice manager, WHC.