Wayne Memorial's Midwifery Mingle Returns October 7th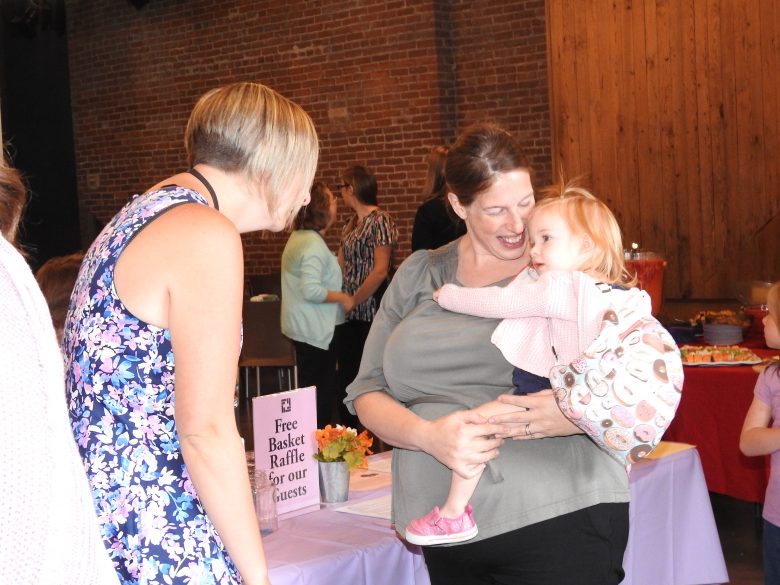 (Honesdale, PA –September 8, 2021) – The Midwifery Mingle is back! After taking a year off due to COVID, Wayne Memorial will once again be hosting its annual in-person gathering to recognize National Midwifery Week. Scheduled to take place on Thursday, October 7th from 1 pm to 3 pm at the Cooperage Project, Honesdale, the event will be held outdoors with adjustments such as fewer vendors and safely-served refreshments.
"The Mingle has always been a very popular way to recognize our nurse midwives," stated Frederick Jackson, executive director, Wayne Memorial Community Health Centers. "We wanted to bring the event back but felt some modifications were necessary."
Vendors will be limited to Wayne Memorial departments or entities; however, a good variety will still be showcased including: maternity, pediatrics, and lactation services. Additionally, Wayne Memorial Community Health Centers' staff will be on hand to answer COVID-related questions one-on-one. Food, catered by the Kitchen Cricket, will be charcuterie cups with assorted meats, cheeses and vegetables. Guests can also choose sweet offerings — chocolate dipped apple slices or rice crispy pops—all individually wrapped. In place of raffle prizes, a small keepsake will be given to all in attendance. The event is free and open to all. No RSVP is required.
The theme for National Midwifery Week, observed from October 3 to 9, is "Midwives for Every Community" identifying the key part midwives play within a community through a compassionate and personalized model of care for all women. For more information about Wayne Memorial's Midwifery program or the New Beginnings Birth Suite, visit www.wmh.org.
Photo: Women enjoying the 2019 Midwifery Mingle. After skipping last year, the annual event is back on October 7th from 1 – 3 pm at The Cooperage.