Wayne Memorial's Lisa Champeau Promoted to New Post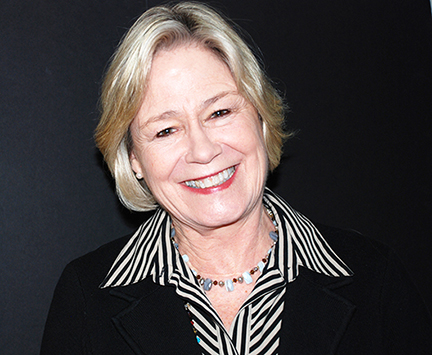 (Honesdale, June 9, 2022)… After more than 15 years as Wayne Memorial Health System's Public Relations Manager, Lisa Champeau has been promoted to a newly-created position, Director of Communications & Development. The new post encompasses her prior duties in public relations and marketing, in addition to oversight responsibilities for Community Health and Grants & Development. Lisa will also serve as the Director of the Wayne Memorial Health Foundation, which is the fundraising arm of the health system.
"I'm thrilled and grateful to take on this new post," said Champeau, who noted that the combined entities share a common thread, encompassing all of the health system's "non-clinical" interactions with the community it serves.
"Lisa brings a lot of experience to this newly developed role," said Wayne Memorial CEO James Pettinato, BSN, MHSA, CCRN-K, who appointed Champeau to the position. "Her diverse background will serve our community and health system well by aligning our outreach programs with the health initiatives and programs across our care continuums."
Champeau joined Wayne Memorial after a long career in broadcast journalism, which included on-air anchor/reporter and writer/producer positions at CBS-WCBS, WPIX and HBO in New York City, WJZ in Baltimore, Maryland, National Geographic Television in London, England and, locally, WNEP/Scranton-Wilkes Barre and WBNG in the Binghamton, New York area.  She has also been published in numerous media, including The Chicago Tribune and Barron's Business & Financial Weekly.
On the healthcare front, Lisa spent a "hiatus from journalism" year working as the Communications Director for the international medical relief group, AmeriCares, during which time she visited and worked in many countries, including Uganda, Sudan, Poland and Haiti.
"Lisa will provide vital feedback to our management teams on the community's needs," Pettinato explained, "and be our primary coordinator of information and education to the public. Clear and concise information is critical to promoting health in the community and dispelling misinformation.  This is critically important to achieve good health outcomes for our patients.  Future health care reimbursements will not be based on volume, but on quality of care and wellness.  Her healthcare knowledge, experience in communications, organizational skills and dedication to the community made her a great candidate for this position."
Champeau hails originally from the New York City metropolitan area and moved to Wayne County in 1993 when she married a local resident. She earned her undergraduate degree from Northwestern University in Evanston, Illinois and went on to do graduate work at New York University.  An avid supporter of community events and participation, Lisa is a former officer on the boards of the Honesdale Roots & Rhythm Music & Arts Festival and the Northern Wayne Community Library. She is an active member of several community groups, including the Honesdale Rotary and the Wayne Pike Trails & Waterways Alliance/Lackawaxen River Trails.
"I'm very lucky to have wonderful staff already in place in some of my new job oversight areas," said Champeau, "who are more than qualified to help us succeed further as a team. I'm looking forward to the next chapter."
Champeau has one adult daughter and continues to reside in Wayne County.
Photo: Lisa Champeau, Wayne Memorial's new Director of Communications & Development.