Wayne Memorial to Break Ground for Medical Office Building in Forest City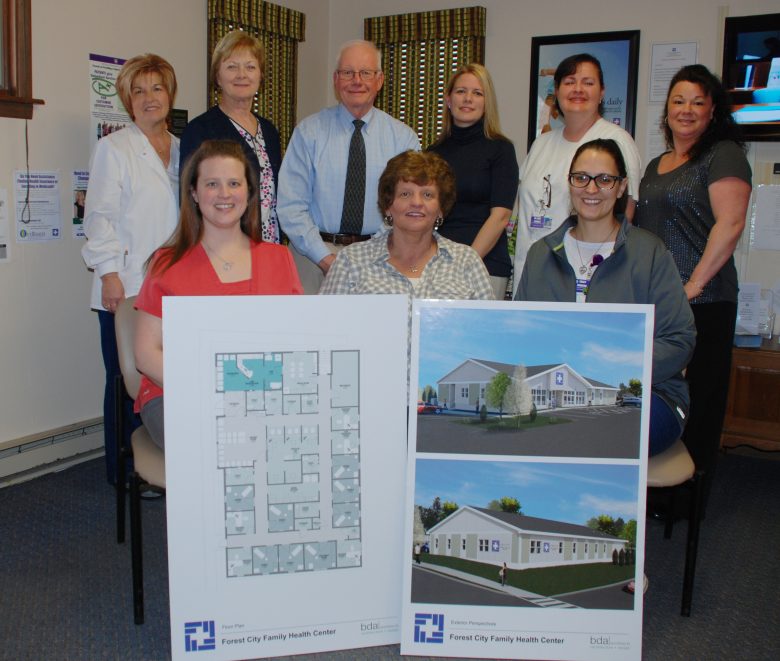 Honesdale, PA (March 28, 2018) – On or around May 1st, Wayne Memorial Community Health Centers (WMCHC) will raze the former American Legion Post 524 building at 100 Dundaff Street in Forest City and build a new  state-of-the-art Family Health Center.
The over 5,000 square feet of new construction will include seven exam rooms, provider offices, a separate treatment room and facilities for laboratory services. The structure comes at a price tag in excess of $1 million, a worthy investment according to WMCHC Executive Director Frederick Jackson.
"The office space we are currently utilizing in Vandling does not have the physical capacity to meet patient demand and lacks adequate parking," stated Jackson. "Additionally, because it is outside of Forest City proper it makes access difficult for patients without transportation."
Jackson indicated the new site is not expected to be ready for occupancy until early 2019. However, health center providers and staff don't consider that to be too far off considering the improvements to come.
David Tomazic, DO stated, "This move will be a good thing for the community." The physician who merged his Forest City-based solo practice of 35 years to become part of WMCHC in January of 2017, added with a smile, "plus it takes my commute to the office down from seven minutes to four."