Wayne Memorial Respiratory Now Accepting Walk-ins in Carbondale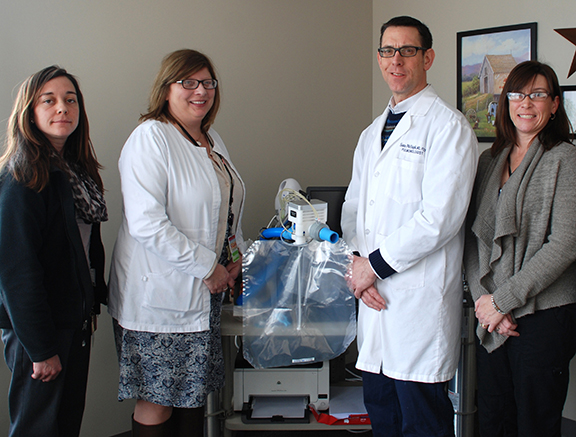 (Honesdale, December 5, 2017)…Wayne Memorial Hospital Outpatient Services is now accepting walk-in patients at its Carbondale location on Mondays, Wednesdays and Fridays from 9am to 3pm. The office is located at 141 Salem Avenue in the former Marian Professional Building. Services include pulmonary function tests, 6-minute walks and overnight oximetry. The staff also offers services by appointment Tuesdays and Thursdays.
"We are very pleased to be able to add walk-in service to our patient population in eastern Lackawanna County and the Greater Carbondale region," said James Hockenbury, director Ancillary Services for Wayne Memorial. "Our team, led by board-certified pulmonologist and Respiratory Medical Director Sean McVeigh, MD, offers many years of both experience and expertise. We look forward to greeting new and regular patients during our walk-in hours."
Walk-ins are welcome any time during scheduled hours. The staff suggests, however, that walk-in patients might want to call ahead to be sure they don't have to wait while another patient is being helped. The number is (570) 282-1637.
For appointments, call (570) 251-6689.
Wayne Memorial Outpatient Services also offers laboratory services, Monday to Friday 7am – 2:30pm and x-ray/ EKG services, Monday to Friday 7am – 3:30pm, in the same building.
Photo left to right: June Gowka, respiratory therapist; Michelle Leunes, manager Respiratory Department; Sean McVeigh, MD, medical director Respiratory Department; and Valerie Stout, respiratory therapist.