Wayne Memorial Receives Trauma Level IV Accreditation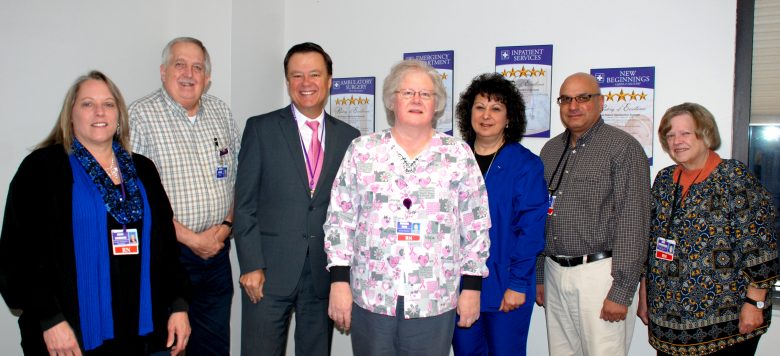 (Honesdale, October 17th, 2017)… As of November 1, 2017, Wayne Memorial Hospital will be a fully accredited Level IV Trauma Center. Accreditation from the Pennsylvania Trauma Systems Foundation was approved this month after an intense on-site survey in August.  Level IV trauma centers are able to provide initial care and stabilization of traumatic injury—serious or critical bodily injury— while arranging transfer to a higher level of trauma care. Some of the most common traumatic injuries are caused by falls, motor vehicle crashes, burns and assaults.
Wayne Memorial CEO David Hoff called the accreditation a "win-win" for the hospital and the community.
"This accreditation means Wayne Memorial is now part of the System of Trauma Care throughout the state," said Hoff, "meaning the transition of care for trauma patients will be efficient when time is of the essence. Like our cardiac catheterization laboratory which opened a year ago, this service will undoubtedly save lives."
According to the Pennsylvania Trauma Systems Foundation, timely treatment appropriate to the injury and prompt decision-making in care decisions are key to improved patient outcomes. Studies show that trauma protocols dramatically reduce the likelihood of death or permanent disability to trauma patients.
The trauma accreditation process was spearheaded by Virginia Fries, RN, who developed Wayne Memorial's Trauma program, collected documentation, prepared and led clinical reviews, oversaw training and prepared many departments for collaboration efforts. "When a trauma patient arrives at Wayne Memorial, we have a protocol for immediate team activation," said Fries. "Several departments, including our lab and radiology departments, are alerted that a
'Trauma Alert' has been activated and requires specific personnel to respond to the high-priority needs of the trauma patient."
The hospital has been preparing for the trauma accreditation survey for more than a year, said Director of Patient Care Services James Pettinato, RN. Preparations included the construction of a helipad in 2016 less than a mile from the hospital. It is utilized by helicopter services from Geisinger, Commonwealth Health and Lehigh Valley.
"We are very pleased to be able to offer this level of care," said Pettinato.
PHOTO: Some of WMH's Trauma Team, left to right: Karen Novobilski, RN/Performance Improvement; Patrick Pugliese, MD/Emergency Department Medical Director; CEO David Hoff; Team Leader Virginia Fries, MS, RN; Michele Churney, RN/Nurse Manager Emergency Department; James Pettinato, BSN, MHSA, CCRN-K RN/Director Patient Care Services; Jane Domaracki,MSN, RN/Patient Safety Manager.