Wayne Memorial, a Non-Profit That Pays Taxes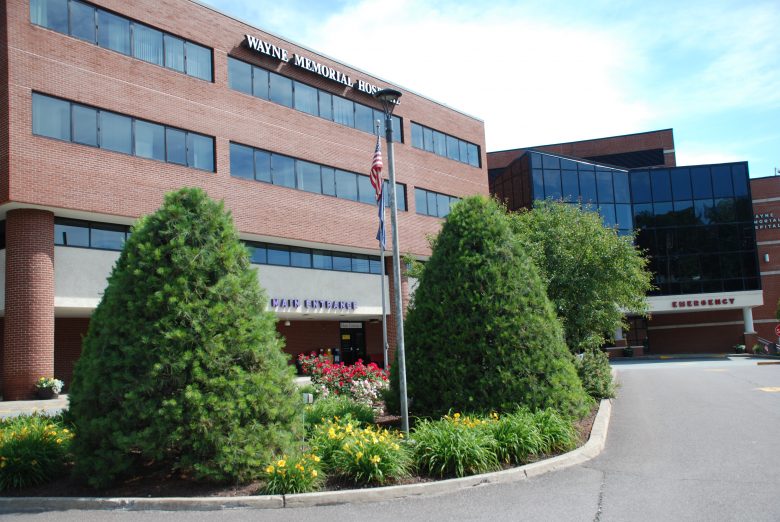 (Honesdale, July 6, 2017) … As Wayne Memorial Hospital prepares to expand on its property this fall, hospital officials assure the public that the non-profit will continue to pay school and property taxes for much of the real estate it owns. In the last 12 months, the hospital and its Foundation together paid close to $160,000 in school and property taxes to Wayne and Pike County tax collectors. While not required to pay those taxes, hospital administrators say Wayne Memorial benefits from tax-supported services and feels an ethical obligation to "be a good citizen."
"We utilize the Honesdale police force and other Wayne and Pike County services," said WMH CEO David Hoff. "We also have employees whose children go to our public schools and benefit from the education provided. Further, we benefit tremendously from an educated workforce.  Traditionally, the hospital's Board of Trustees has chosen to contribute to the upkeep of those services and the stability of the community in part by paying property taxes, which makes us very different from most not-for-profit organizations."
Over the past decade, the hospital has grown considerably and purchased a number of homes and businesses around its main campus in Honesdale, as well as other properties in Waymart, Hamlin, Lords Valley, Tafton and Lake Como. While the hospital does not pay property taxes on its primary footprint at 601 Park Street, it does pay property taxes on assessed values of the other properties it owns. Most recently, the hospital purchased buildings along 11th Street in Honesdale from Pioneer Construction.  Wayne Memorial's Home Health & Hospice Department is expected to relocate into some of the buildings, while others remain occupied by renters.  According to the hospital Business Office, Wayne Memorial paid approximately $13,000 in property taxes for the 11th Street properties.
Wayne Memorial Health System, Inc. (WMHS) also operates a for-profit subsidiary of its Foundation called Wayne Health Services (WHS). Wayne Health owns the Stourbridge Mall on Maple Avenue and a number of properties around the hospital. Between fall of last year and spring of this year, WHS paid an additional $127,129 to Wayne County.
"Except for Wayne Health Services' pharmacy and one private business, most of the businesses at the Stourbridge Mall today are not-for-profit," said Michael Clifford, CFO of WMH/WMHS, "but the Mall was a commercial property when we purchased it and it still is. We have no plans at this juncture to seek a different status."
In September, the hospital plans to start building a new patient tower on its main campus. The structure will house 50 private patient rooms and subsume a portion of the current upper parking lot. Wayne Memorial demolished five houses it owned, including a few recently bought, to make room for more parking spaces, and "we pay property taxes on all those spaces," said Mr. Hoff. "Our primary mission is to heal, but it helps to be a good neighbor, too, in the community we all share."
Photo: Wayne Memorial Hospital hopes to expand this fall. Hospital officials note the non-profit pays school and property taxes for much of the real estate it owns.