Wayne Memorial Looking for Carbondale Site Alternatives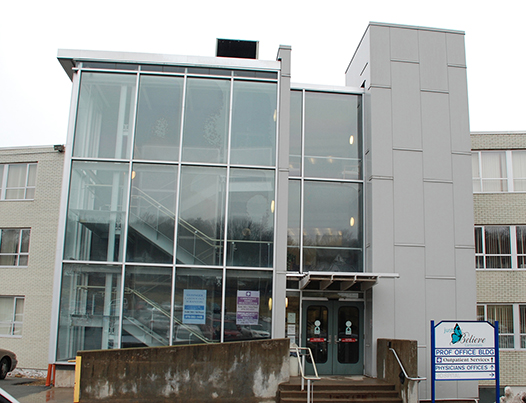 (Honesdale, March 31, 2022)… Starting Monday, April 4th, Wayne Memorial Hospital's Carbondale Lab and Radiology services and the primary care services of the Carbondale Family Health Center on Salem Avenue will be relocated, due to a broken elevator, which is required by law for handicap access.
Wayne Memorial Hospital is looking right now for an alternative lab/radiology location in Carbondale. In the meantime, expect the hospital's Waymart Lab/Radiology site at 621 Roosevelt Highway (Route 6) to re-open Monday, April 4th.
The provider staff at the Carbondale Family Health Center, operated by Wayne Memorial Community Health Centers, is also moving: as of Monday, April 4th,  Sharon Savakinas, PA-C will be tentatively working out of the Forest City Family Health Center and Ken Bannon, PA-C and Dr. "TJ" Luma will be tentatively located at the Waymart Family Health Center.
Women's Health services will continue to offer services in the Carbondale building for the time being.
All patients who are scheduled are being called; the Carbondale Family Health Center phone number will also continue to be manned to help redirect patients.
Wayne Memorial Laboratory Services Manager John Romano said the hospital was told by the Salem Avenue landlord that the elevator could take up to eight weeks to be functional again. "We need to serve our patients now," said Romano, "so we're searching for an alternative site that's convenient for our patients."
For addresses and phone numbers, please visit wmchc.net or wmh.org.