Wayne Memorial Hospital Welcomes New Cardiologist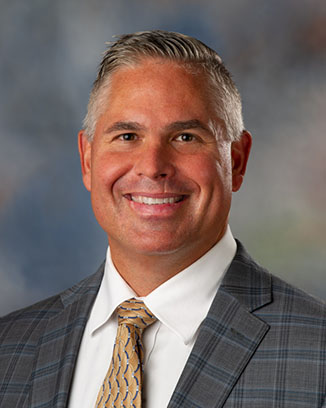 Wayne Memorial Hospital Welcomes New Cardiologist
(Honesdale, PA –August 20, 2021)…Board-Certified Cardiologist Joseph Laureti, DO, recently joined Honesdale Cardiology and the Medical Staff of Wayne Memorial Hospital. As a general cardiologist, Dr. Laureti oversees and performs diagnostic testing including echocardiograms, Holter Monitoring, stress tests, Transesophageal Echocardiography (TEE) and nuclear cardiac scanning. Office visits and follow-up are conducted at the Wayne Memorial Physician Specialty Clinic located on the hospital's fourth floor.
Dr. Laureti rounds out Wayne Memorial's cardiology team by working in partnership with Board-certified Interventional Cardiologists Walid Hassan, MD, MACP, FAHA, FACC, FCCP, FSCAI, FSVM,  the Medical Director of the facility's Heart & Vascular Center, and Bradley Serwer, MD, as well as Cardiovascular Physician Assistant Jennifer Arnold, MHS, PA-C.
"Wayne Memorial has a talented group of providers dedicated to ensuring that patients receive the very best outcomes when it comes to cardiac medicine," stated Frederick Jackson, executive director, Wayne Memorial Community Health Centers. "We welcome Dr. Laureti as a part of our team."
With nearly 16 years of experience in cardiology, Dr. Laureti has practiced at healthcare systems located in the Lehigh Valley and southern Pennsylvania regions including Reading, Easton and Allentown. He is certified in Cardiovascular Disease and Internal Medicine by the American Osteopathic Board and is a Fellow of the American College of Cardiology. He earned his medical degree from the Philadelphia College of Osteopathic Medicine and performed postgraduate training in Cardiovascular Disease at Geisinger Medical Center in Danville, PA.
Appointments with Dr. Laureti may be made by calling the Wayne Memorial Physician Specialty Clinic at 570-253-8185. For more information on all of Wayne Memorial's services including the Heart & Vascular Center, visit wmh.org.