Wayne Memorial Hospital Auxiliary Presents Best of the Eagles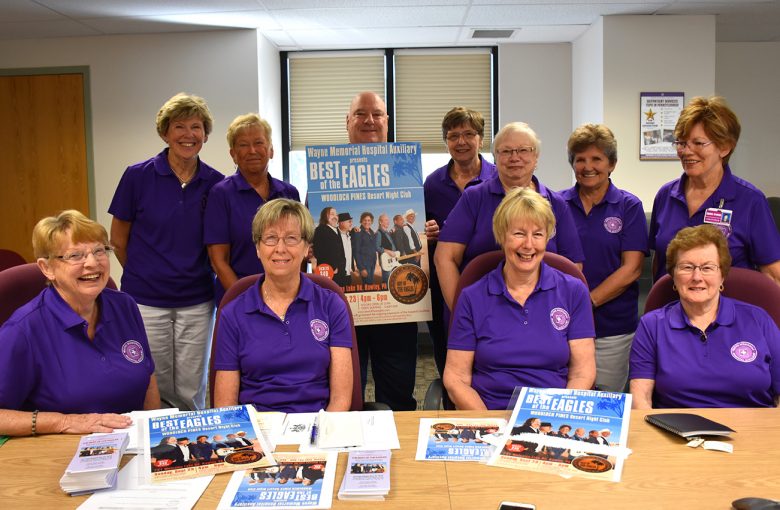 (Honesdale, July 12, 2018)…The Best of the Eagles band is said to be the ultimate Eagles tribute experience – "the most exact interpretation of the music of the Eagles in America," and on Sunday, September 23rd, they will be preforming live at Woodloch Pines Resort Night Club. The Wayne Memorial Hospital Auxiliary invites the public to come hear The Best of the Eagles perform classic Eagles hits.
"The Best of the Eagles is made up of six members who expertly recreate the music of the Eagles," said Auxilian Martha Wilson, who co-chairs the concert committee with Diane Fox. "Instrumentally and vocally, these excellent musicians deliver a concert guaranteed to have you smiling!"
The Best of the Eagles, established in 2012, performs classic Eagles hits such as Take It Easy, Hotel California, Witchy Woman and Take it to the Limit and often plays to sold-out audiences.
All proceeds from the concert will benefit the ongoing expansion of the hospital's facilities and physician recruitment. The new tower is expected to house 50 private patient rooms which will greatly improve patient care once the expansion is complete.
The show runs from 4pm – 6pm; doors open at 3pm with open seating. Tickets are $40 per person with a cash bar inside the venue. For information/tickets, call Katy at (570) 647-6427 or Joan at (570) 226-9750.
Eagles Tribute Concert committee members, front row, l. to r.: Katy Wood, Karen Hermey, Sally Rapp, Joan Buehl. Back row: Carol Sturm, Martha Wilson, Diane Fox, Steve Kaminsky, Opal Hocker, Pat Schultz, Kathie Carlson.