Wayne Memorial Community Health Centers Welcomes New Providers

Honesdale, PA (August 26, 2022) — Wayne Memorial Community Health Centers (WMCHC) is proud to announce the addition of three new providers in primary care, pediatrics and behavioral health. Stephanie Walsh-Roumiantseva, CRNP, family nurse practitioner; Taryn Donnelly, PA-C and Carrie Gill, licensed professional counselor, all joined WMCHC over the summer months.
Stephanie Walsh-Roumiantseva, CRNP, started at the Honesdale Family Health Center on August 1st. She will be splitting her time offering primary care in Honesdale and also at the Hamlin Family Health Center. Stephanie completed her Master of Science degree in Nursing as a Family Nurse Practitioner at the University of Scranton as well as 10 years' experience at Geisinger CMC in the spring. Stephanie advanced from Nurse Aide to Registered Nurse and worked in the ICU and Cardiothoracic ICU most of her time at Geisinger. While the experience was valuable in growing and developing her skills, Stephanie yearned for the setting Wayne Memorial offered her. "The close community and family atmosphere is so enjoyable," she explained.  Although she's only been with WMCHC for a short time she said, "It's a refreshing change. When I did my clinical hours here, I just knew!"
On August 8th, Taryn Donnelly, PA-C, began at the Honesdale Pediatric Center. Taryn earned a BS in Rehabilitation Science at the University of Pittsburgh and graduated with her Master of Science degree in Physician Assistant Studies from Arcadia University this past May. She gained clinical experience at a dozen different healthcare facilities in three states but was drawn to Wayne Memorial. "I loved being a student here in Pennsylvania and pursued coming back after school," she admitted. Taryn worked and volunteered at University of Pittsburgh Medical Center hospitals in Hematology/Oncology and Cardiology.  As a pediatric physician assistant at WMCHC, Taryn provides health care to infants and children under the age of 18.
Lastly, the Honesdale Behavioral Health Center welcomed Licensed Professional Counselor Carrie Gill as its newest therapist earlier in the summer. Carrie is part of a multi-disciplinary team offering outpatient services to adults and children for the treatment of mental health disorders. She holds both a Master of Science degree in Clinical Psychology from Loyola University in Baltimore, MD, additionally; she completed post-Master's work at Marywood University in Clinical Mental Health Counseling. She has been working in the behavioral health field serving Honesdale and surrounding communities for nine years. Carrie was a staffer at NHS Human Services as a Mobile Therapist/Behavior Specialist for five years. She was most recently employed as an Outpatient Therapist/School-based Therapist for Friendship House providing individual and family counseling within Wayne Highlands, Western Wayne and Wallenpaupak school districts.
Recognizing mental health as a growing concern everywhere and being a native of Honesdale, Carrie feels very strongly about serving locally as a provider with WMCHC, "We have a great team with varying expertise that enriches each provider and encourages continues professional growth," she stated. "Our community is very fortunate to have such a wonderful resource for mental health services right in their backyard."
WMCHC, a federally qualified health center clinically affiliated with Wayne Memorial Health System, accepts most private insurance, managed care plans and medical assistance. A sliding fee based on income is also offered to those who qualify. Visit wmchc.net for more information.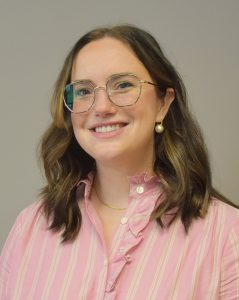 Stephanie Walsh-Roumiantseva, CRNP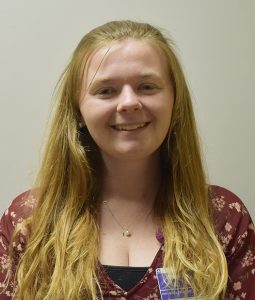 Taryn Donnelly, PA-C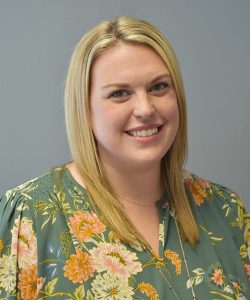 Carrie Gill, LPC