Wayne Memorial Asking for Community Input on Health Needs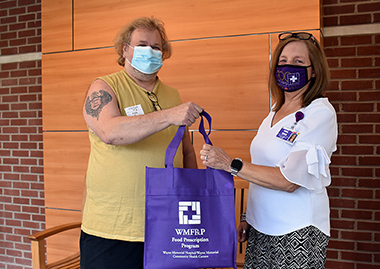 (Honesdale, June 3, 2022)… Wayne Memorial Hospital is asking the community to fill out a short online survey as part of its 2022 Community Health Needs Assessment. The survey, which takes about 15 minutes to complete, can be accessed at  https://forms.gle/zWLQ7sPJpRvRJMcz8  until June 17, 2022.  Individuals without internet access are encouraged to utilize a computer at their local public library in Wayne and Pike counties. It can also be accessed at the Wayne County Senior Centers. In addition to offering valuable input, those filling out the survey may be eligible to win a gift card through a random drawing.
The Community Health Needs Assessment (CHNA), mandated for nonprofit hospitals every three years by the federal government, helps hospitals set a direction for future services that aligns with community needs.  It also includes interviews with focus groups and key stakeholders in the community, such as social service agency leaders, community activists and educators.
"We really hope the community responds to our survey, because it helps us continue to provide the kind of care and services needed by the community for them and their families to thrive," said James Pettinato, BSN, MHSA, CCRN, Wayne Memorial's Chief Executive Officer.
Topics in the online survey include access to healthcare, health concerns, perceptions of services at Wayne Memorial, and challenges to healthy habits and interests in the community. Similar to the 2019 survey, this year's survey also asks participants about social determinants of health, such as transportation, income, employment, food and housing. Wayne Memorial's Food Prescription Program (WMFRx) program, which is funded by a grant, grew out of this survey. It helps patients with certain diagnoses who have expressed "food insecurity" secure access to healthy foods and recipes.
Earlier surveys led to the establishment of a cardiac catheterization laboratory at the hospital, a support group for grandparents raising grandchildren and the launch of a Tick-borne Disease Wellness Center in Pike County.
The 2022 assessment is being facilitated by The Institute for Public Health Research &  Innovation at East Stroudsburg University. The final report will be made available to the general public on Wayne Memorial Hospital's website, www.wmh.org.
Questions regarding the 2022 CHNA may be directed to Wayne Memorial Community Health Manager Carol Kneier, MS, RD, LDN, CDCES, who can be reached at kneier@wmh.org or (570) 253-8422.
Photo:  Shown, left to right, are Wayne Memorial's Food Prescription Program WMFRxP participant George Barton and Program Coordinator Carol Kneier, MS, RD, LDN, CDCES. The program was funded following feedback gleaned from the 2019 CHNA.