Together for Health Dental Center Hires New Dentist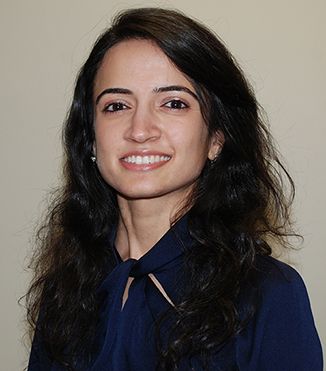 Wayne Memorial Community Health Centers (WMCHC), welcomes Chaitali Thakker, DDS, as a full-time dentist at the Together For Health Dental Center (TFHDC). Dr. Thakker offers general dentistry for both children and adults at the 600 Maple Avenue office in Honesdale. She joins Brian Brown, DMD and Susan Granquist, DMD at the practice.
"Dr. Thakker will be an excellent member of the team at Together for Health Dental," stated Nichole Yannone, office manager, TFHDC. "She works well with existing staff and has a very thorough and compassionate approach with patients."
Dr. Thakker received her Doctor of Dental Surgery (DDS) degree from the University of California, San Francisco School of Dentistry. She also holds a Master of Public Health Degree from the Icahn School of Medicine at Mount Sinai, New York and earned a Bachelor of Dental Surgery (BDS) from Pacific Dental College and Hospital in India. Prior to joining WMCHC, Dr. Thakker was employed as an Associate Dentist at East Chocolate Dental, Hershey, PA and its affiliate office Jonestown Dental Associates, Jonestown, PA.
Dr. Thakker recently relocated to northeast Pennsylvania with her husband, Neil Patel, MD, who is completing his cardiology fellowship with the Wright Center for Graduate Medical Education, Scranton, PA.
WMCHC, is a federally qualified health center clinically affiliated with Wayne Memorial Health System, Inc. The Together for Health Dental Center accepts most private insurance, managed care plans and medical assistance. A sliding fee based on income is also offered to those who qualify. Office hours are Monday through Friday with select Saturday and evening appointments. To make an appointment with Dr. Thakker, call 570- 251-6534.