Pinnacle Open House September 19 to Welcome New Doctor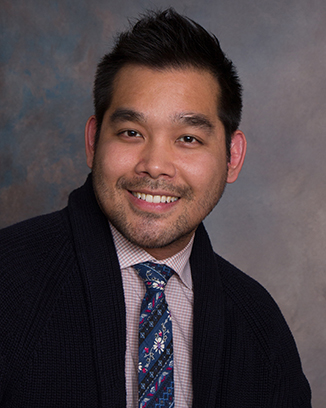 Pinnacle Open House to Welcome New Doctor
 Honesdale, PA (September 13, 2019)—For the first time in many years, Pinnacle Family Health Center in Tafton is accepting new patients, thanks to the arrival of board-eligible internist Kevin Le, MD. Michael Peterson, DO and Candace Plociniak, FNP, along with the rest of the Pinnacle staff plan to introduce Dr. Le at an Open House on Thursday, September 19, from 1 to 3 pm at their office at 132 Manly Road. All are invited!
"I am very excited to have a new, young and enthusiastic physician join us," said Dr. Peterson, who has practiced at the Tafton location for more than 25 years. Dr. Peterson believes Dr. Le's expertise will go a long way towards alleviating the lack of available primary care doctors to accommodate patient demand. "Dr. Le shares the same dedication and approach to medicine that I have, and I am confident that he will provide excellent care to the people in our area."
The shortage of primary care physicians in the area was precisely one of the reasons Dr. Le says he chose Wayne Memorial Community Health Center (WMCHC) to continue his medical career. "I saw this as a great opportunity to treat patients in need as well as grow as a physician," stated Dr. Le. "Furthermore, I was blown away with the way the Pinnacle practice was being run during my interview visit."
Dr. Le, who sees patients age 17 and older, completed his residency in Internal Medicine at the State University of New York, University at Buffalo, Buffalo, NY. He earned his Doctor of Medicine Degree at St. George's University School of Medicine, Grenada in the West Indies. A native of Canada, Dr. Le, obtained a Bachelor of Medical Sciences degree with a specialization in Microbiology and Immunology at the University of Western Ontario.
To make an appointment with Dr. Le, call 570-226-2151. Most private insurance, managed care plans, Medicare and medical assistance are accepted. A sliding-fee scale is also offered for those who qualify. WMCHC is a federally qualified health center clinically affiliated with Wayne Memorial Health System, Inc.