Pike County Testing Site Reopens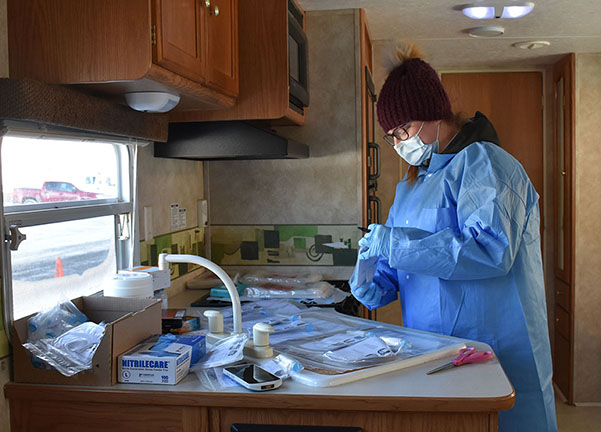 (Honesdale, January 11, 2022)…Wayne Memorial Hospital's COVID 19 testing site opened today at the Pike County Training Center in Lords Valley. The re-opening of the site came at the request of the Pike County Commissioners in response to a sharp increase in coronavirus cases throughout the area including Pike County. Over the past two weeks the number of positive cases has averaged about 90 per day in Pike and 83 per day in Wayne, according to the Pennsylvania Department of Health. PCR testing is now available at the Pike County drive-through location Tuesdays and Thursdays 7:30 am to 4 pm. "Within the first two hours twelve people came to get tested," WMH laboratory technician Kim Hartzell said.
The hospital also offers drive through testing in Honesdale at the Stourbridge Professional Complex six days a week; Monday through Friday 8 am – 4 pm and Saturdays 8 am to 12 noon.
Appointments are not necessary at either location. However, patients must have a prescription from a medical provider, which is a requirement for hospital laboratories. For more information about COVID 19, testing, or to schedule a vaccine, visits wmh.org and click on the appropriate tab at the top of the front page.
Photo: WMH lab tech Kim Hartzell