Physician Serving Carbondale/Forest City Achieves Board Certification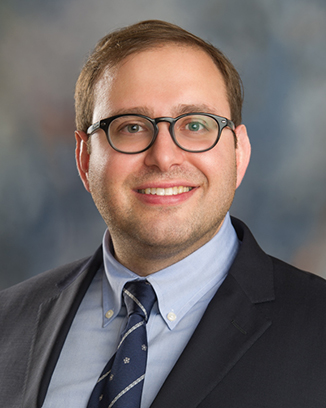 Samuel Ganz, DO, physician of Wayne Memorial Community Health Centers (WMCHC), is now officially board certified in Internal Medicine. The American Osteopathic Association certification was awarded by the Bureau of Osteopathic Specialists. Dr. Ganz treats patients age 16 and older at both the Carbondale Family Health Center and the McAndrew Family Health Center. He joined WMCHC in 2018.
"On behalf of the administration, board and Dr. Ganz's colleagues throughout WMCHC I congratulate him on this distinguished accomplishment," stated Frederick Jackson, executive director, WMCHC. "Board Certification is not only an outstanding personal achievement, but also one that gives our patients in the Carbondale and Forest City area the assurance that their health and well-being are in good hands."
Dr. Ganz received his Doctorate from Touro College of Osteopathic Medicine, New York, NY and a Bachelor of Science degree in Biology from Touro College, Brooklyn, NY. He completed his internal medicine residency with The Wright Center For Graduate Medical Education, Scranton, PA.
Dr. Ganz is accepting new patients. To make an appointment at the Carbondale Family Health Center, 141 Salem Avenue, Carbondale, call 570-282-2031. Appointments at McAndrew Family Health Center, 111 Main Street, Vandling may be made by calling 570-785-3194. Most private insurance, managed care plans, Medicare and medical assistance are accepted. A sliding-fee scale is also offered for those who qualify.