Physician Embraces New Role with Honesdale VA Outpatient Clinic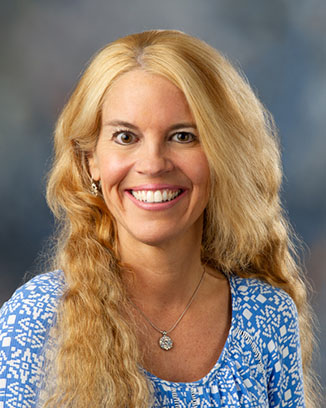 Honesdale, PA (May 17, 2021)—Janet Erickson, MD, an internal medicine physician with over 20 years of clinical experience treating patients for a vast spectrum of medical conditions, has been appointed as the primary care physician at the Honesdale VA Outpatient Clinic. Located at 600 Maple Avenue, the clinic has been serving eligible veterans since 2014. Dr. Erickson is replacing Dr. Jeffrey Ryan following his recent retirement.
"Upon meeting the staff at the VA Outpatient Clinic, and spending time with Dr. Ryan discussing the practice and the patient population, I recognized immediately that I wanted to call this office my professional home," stated Dr. Erickson. "I feel the clinic offers a unique opportunity for veterans to obtain local, comprehensive medical care, and I am honored to be a part of this VA family."
Dr. Erickson was most recently employed by Physician's Health Alliance, Scranton, where she practiced Internal Medicine for 11 years. She is an Assistant Professor at the Geisinger Commonwealth School of Medicine and the Medical Director of Commonwealth Home Health, both in Scranton. Dr. Erickson completed her Internal Medicine Residency at Lehigh Valley Hospital, Allentown, PA. She earned her Medical Degree from Pennsylvania State University College of Medicine in Hershey, PA and a Bachelor of Science degree in Biology from the University of Scranton.
Dr. Erickson has a special interest in the promotion of preventative health and plans to share her knowledge with patients while working closely with the clinic's current staff, "My interaction with some of the amazing veterans who utilize the clinic has inspired me to commit myself to providing them with the highest level of care, in the tradition set forth by my predecessor, as well as by the dedicated and loyal staff who have made this practice such a tremendous success."
The Honesdale VA Outpatient Clinic, part of Wayne Memorial Community Health Centers, offers eligible veterans primary care including prevention, diagnosis, treatment and follow up. Phlebotomy, EKG, and an injection clinic are offered on site as well as a number of specialty clinics through tele-medicine. Patients needing specialty care are referred to the VA Medical Center, Wilkes-Barre, PA. For more information, visit www.wmchc.net or call 570-251-6543.
Photo: Janet Erickson, MD, Honesdale VA Outpatient Clinic