Orthopaedic Surgeon Jeffrey Mogerman, MD Scaling Back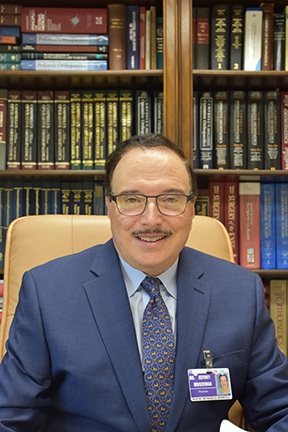 (Honesdale, August 26, 2022) …Jeffrey Mogerman, MD, is continuing his orthopaedic practice at Wayne Memorial Hospital after greater than three decades of orthopaedic practice in Northeastern Pennsylvania, but he is scaling back to a one-half time schedule.
"I plan to begin working approximately 15 days per month beginning November first," said Dr. Mogerman, "and I remain honored to continue my orthopaedic service at Wayne Memorial Hospital on this new time schedule."
Dr. Mogerman, who has extensive experience in adult and pediatric orthopaedic care, made it clear his new schedule definitely will still include surgery.
"We will continue to offer elective orthopaedic surgical procedures," Dr. Mogerman said, "including shoulder, hip and knee replacement surgery, rotator cuff repair and ACL reconstruction and care of fractures, supported as needed by the other members of  the Wayne Memorial Hospital orthopaedic team."
Dr. Mogerman's office on Woodlands Drive in Waymart will remain open full-time with services provided by support staff. If needed, patients can be referred to fellow Wayne Memorial orthopaedists David Caucci, MD and/or Keith Cordischi, DO, at Honesdale Orthopaedic Surgery, 3202 Route 191/ Lake Ariel Highway in Honesdale.
In 1977, Dr. Mogerman graduated from the State University of New York at Buffalo School of Medicine. He worked for many years in the Carbondale area, where he was President of the Medical Staff at the former Marian Community Hospital. He is a Fellow of the American College of Surgeons and has been a member of the Pennsylvania Medical Society since 1982.
"We are pleased that Dr. Mogerman is continuing to practice with us," said Wayne Memorial Director of Ancillary Services James Hockenbury, "at the same time we wish him well on his new schedule and thank him for his many years of patient care."
Hockenbury noted that Dr. Mogerman's patients are being notified by mail, but anyone with questions can call Dr. Mogerman's office at (570) 488-9880 or Honesdale Orthopaedic Surgery at (570) 647-0001.
Photo: Jeffrey Mogerman, MD, FACS.