Obstetrician/gynecologist Joins Women's Health Center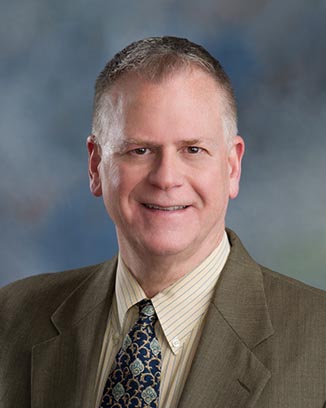 Wayne Memorial Community Health Centers (WMCHC) is pleased to announce that Board Certified Obstetrician/Gynecologist Eric Rittenhouse, MD, FACOG has joined the staff of its Women's Health Center. Dr. Rittenhouse, who comes to Honesdale with more than 23 years of experience, treats women across the lifespan, from the teen years to maternity care to the post-menopausal phase. He specializes in pelvic floor and bladder control procedures.
"With his experience in all aspects of women's health and expertise in urogynecology, Dr. Rittenhouse, is an excellent complement to our existing staff," stated Frederick Jackson, executive director, WMCHC.
Dr. Rittenhouse has spent the majority of his career in private practice at Lehigh Valley Women's Medical Specialties in Allentown, PA. Additionally, he served as Medical Director of Sacred Heart Hospital's OB/GYN Clinic as well as Chairman for the Department of OB/GYN at Sacred Heart Hospital. He was also the Section Chief of Obstetrics at Saint Luke's Hospital in Allentown for three years.
"I went into medicine because I truly wanted to help people and improve their lives in whatever way I could. After more than two decades of private practice in Allentown, I could see that the doctor-patient relationship I cherished was changing. So I researched other places where that relationship is still the foundation that really matters," stated Dr. Rittenhouse. "I toured Wayne Memorial and found the whole experience refreshing. It reminded me of why I went into medicine in the first place."
Eric Rittenhouse, MD received his medical degree from Jefferson Medical College of Thomas Jefferson University, Philadelphia, PA. He completed his OB/GYN residency training at York Hospital, York, PA. He earned a Bachelor of Science degree in biology from Eastern Mennonite College, Harrisonburg, Virginia.
The Women's Health Center's team of Obstetrician/Gynecologists and Certified Nurse Midwives offer comprehensive healthcare to women with offices located in Honesdale, Lords Valley, Hamlin and Carbondale. To make an appointment with Dr. Rittenhouse at our Honesdale office, call 570-253-3005.