Nurse Practitioner Melissa Tracy Returns to Honesdale Surgical Practice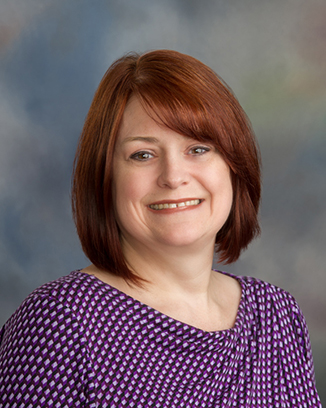 Honesdale, PA (March 29, 2018)— For the past year Melissa Tracy, MSN, ACNP-BC, has been helping meet patients' needs as a Surgical Nurse Practitioner at Wayne Memorial Community Health Centers' (WMCHC) Honesdale Surgical Associates on a part-time basis. She has now resumed the position full-time — a status she held for nearly three years between 2012 and 2015.
After working out of the area for a few years, Tracy says she knew the decision to return to Honesdale Surgical was the right one for her, "working with the staff here just feels like being home."
Tracy graduated magna cum laude from Drexel University with a master's degree in nursing from the acute care nurse practitioner program and is credentialed as an acute care nurse practitioner. She received a bachelor's degree in nursing from the University of Phoenix in 2005 and a diploma from the Geisinger Medical Center School of Nursing in 1994. Her past employment includes serving as a Registered Nurse, Nurse Manager, Nurse Supervisor and Emergency Nurse Practitioner at Wayne Memorial Hospital, Honesdale, PA. She also has experience as a Trauma Nurse Practitioner.
As a Surgical Nurse Practitioner, Tracy is responsible for pre, intra and post-operative patient care. She conducts inpatient rounding as well as performs various inpatient and outpatient procedures. Additionally, she provides wound care evaluation and treatment at Wayne Memorial Hospital's Advanced Wound Care and Hyperbaric Center.
Honesdale Surgical Associates, attended by surgeons Louis D'Oro, MD, Lisa Medvetz, MD and Sean Yuan, MD, is located at 600 Maple Avenue, Suite 1 and offers general surgery and bariatric procedures. The practice accepts most private insurances, medical assistance and offers a sliding-fee scale for those who qualify. Call 570-253-8635 for more information. WMCHC is a federally qualified health center clinically affiliated with Wayne Memorial Health System, Inc.