Nurse Practitioner Joins Pinnacle Family Health Center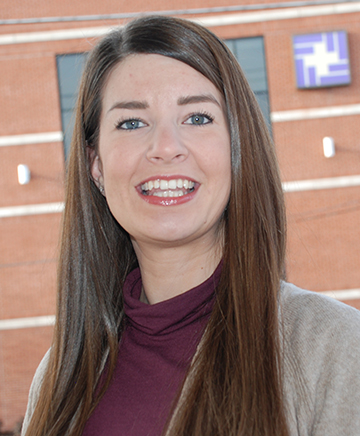 Honesdale, PA (January 23, 2018)—Wayne Memorial Community Health Centers (WMCHC) welcomes Board-Certified Registered Nurse Practitioner Candace Plociniak, MSN, FNP-BC, as its newest adult primary care provider. She joins Drs. Michael Peterson and Charles Aronica at the Pinnacle Family Health Center located in Tafton, PA.
"Everything is going wonderfully with Candace as an addition to our team at Pinnacle," stated Gail Peterson, office manager. "We're excited to announce that she is currently accepting new patients."
Plociniak earned both her master's and bachelor's degrees in nursing from Misericordia University, Dallas, PA. She also received a Bachelor of Science degree in biology from Temple University, Philadelphia, PA. During her five-year career as a Registered Nurse, Candace's experience included inpatient hospice care as well as the role of RN Case Manager for Asera Care Hospice. She was most recently employed as a Certified Registered Nurse Practitioner at SilverCrest in Waymart, PA.
"Despite my background in hospice care, I am excited at the opportunity to treat both acute and chronic illnesses in addition to focusing on the prevention of those illnesses," stated Plociniak. "I feel my experience as an RN has greatly influenced my ability to treat patients in a positive way. As an RN, I learned how to be an advocate for my patients and always have their best interests at heart.
Pinnacle Family Health Center is located at 132 Manly Road, Tafton. The practice accepts most private insurances, Medicare, medical assistance and offers a sliding-fee scale for those who qualify.  Appointments may be made by calling 570-226-2151.  WMCHC is a federally qualified health center clinically affiliated with Wayne Memorial Health System, Inc. For more information on all WMCHC services, visit www.wmh.org/WMCHC or call 570-253-8390.
Photo: Candace Plociniak, MSN, FNP-BC