New Parking Rules at WMH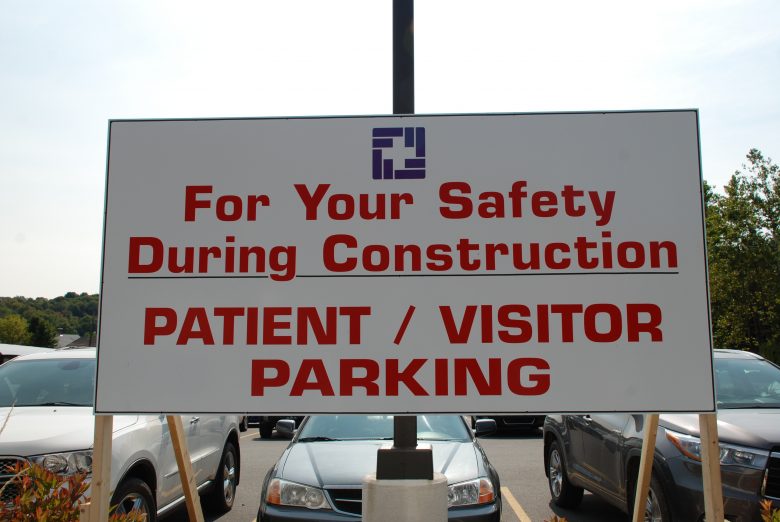 (Honesdale, September 14, 2017)…The future starts now! As construction gets underway for its new addition, Wayne Memorial Hospital is asking patients and visitors to park across the street for their own safety. They are also being asked to use the MAIN ENTRANCE ONLY to come into the hospital. The Outpatient Services entry will be closed until 2018, effective Saturday, September 16th. The parking garage leading to the second floor is closed as well. Signage is in place to help direct parking, and a security guard is now at the lot across the street to help people if needed. The guard also has wheelchairs on hand.
The new parking rules, which also dictate new areas for staff parking, went into effect shortly after a groundbreaking ceremony at the hospital on September 8th.   The hospital is building a new 85,000 square foot patient tower and renovating 45,000 square feet of existing space. The expansion alone cost upwards of $35 million. It is Wayne Memorial's biggest expansion since it opened in 1920.
The new tower will house 50 private patient rooms, "smart" technology and enhanced nursing quarters. Hospital officials say the new building is a response to community demand. Private rooms reduce the potential for infection, help decrease noise and improve communications between patients and their clinical teams.