New Human Resources Director for Wayne Memorial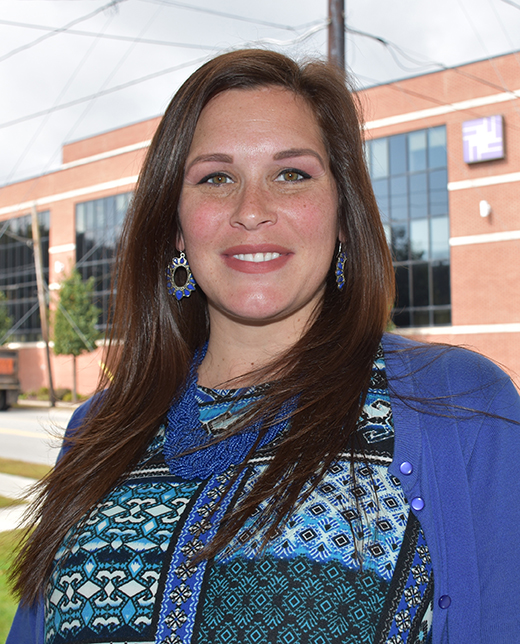 (Honesdale, October 1, 2018)… Shortly after longtime Human Resources Director Liz McDonald announced she was leaving Wayne Memorial Hospital/Health System, CEO David Hoff tapped Bethany Fine to replace McDonald. Fine is currently the Human Resources (HR) Manager at the health system's clinical affiliate, Wayne Memorial Community Health Centers (WMCHC).
"Bethany has many years of managerial experience, including more than two years with our community health centers," said Hoff. "She is familiar with our services and, most importantly, with the many complexities of managing personnel issues such as hiring procedures and benefits packages.  We very much look forward to working with Bethany."
Hoff also indicated he was sorry to see McDonald depart, but wished her luck. "Liz was with us for 20 years. We will miss her skills and talents."  Hoff noted that McDonald was moving to reside full-time with her husband, who had been offered a permanent position in Dallas, Texas.
Prior to WMCHC, Fine worked in a similar position at Devereux Pocono Programs and Services in Newfoundland. During her 12 years with Devereux, she held various positions including Human Resources Director and Director of Operations.  Fine received a Bachelor of Arts in Communication Studies with a concentration in Human Resources Management from Bloomsburg University.
Hoff said Fine will continue overseeing HR at WMCHC as well. HR functions would be consolidated with HR at Wayne Memorial Hospital/Health System. Fine will assume leadership over a staff of six in the hospital's HR Department.
"I am excited to take on this new challenge," said Fine of her new appointment. "I view HR as a customer service department.  Our customers in HR are our employees. And I am delighted to join a talented group of HR professionals at Wayne Memorial Hospital in serving our employees so that they can, in turn, provide the best service to our patients."