New Dentist, New Operatories at Pike Dental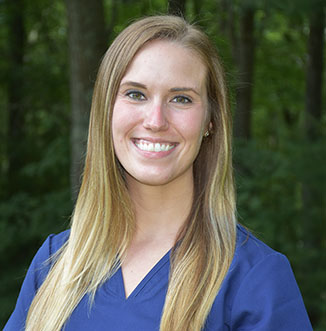 Honesdale, PA (July 20, 2020)—The Pike Dental Center, part of Wayne Memorial Community Health Centers (WMCHC), welcomes Jessica Hatala, DMD, as its newest dentist. She joins Megan Martino, DMD, providing general dentistry for children and adults at the Lords Valley dental clinic which is undergoing an expansion project to nearly double its number of patient operatories.
Dr.  Hatala, a native of Lackawanna County, is a graduate of the University of Scranton where she received her Bachelor of Science degree in Biology. She went on to earn a Doctor of Dental Medicine degree from the University of Pittsburgh School of Dental Medicine. She recently completed a general dental practice residency at Wilkes-Barre VA Medical Center.
"Completing a general practice residency was probably the best thing I could have done," stated Hatala, noting both the clinical experience gained as well as the opportunity to work with a diverse patient population, some with complicated medical conditions. She says she is now looking forward to furthering her career in private practice serving the Pike County community, "I have a passion and enthusiasm for dentistry and am focused on giving my patients the best quality of care in a friendly, inviting atmosphere."
The Pike Dental Center expansion of 748 square feet is backed by a $300,000 grant from the Oral Health Infrastructure Program of the Health Resources and Services Administration. It is slated to be finished by late summer. New and existing patients are being seen at the office located within the Pike County Medical Center at 750 Route 739. To make an appointment with Dr. Hatala, call 570-775-7818.
WMCHC, is a federally qualified health center clinically affiliated with Wayne Memorial Health System, Inc. The Pike Dental Center accepts most private insurance, managed care plans and medical assistance. A sliding fee based on income is also offered to those who qualify. Visit wmchc.net for more information.
Photo:  Jessica Hatala, DMD