Nephrologist Joins Wayne Memorial Staff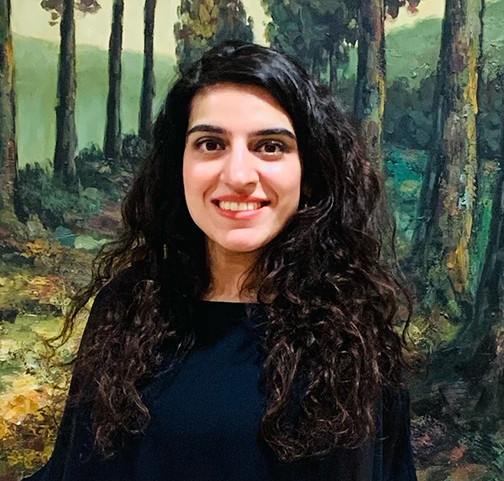 (Honesdale, June 20, 2021)…. Zaima Choudhry, MD, brings an array of much-needed services to the Wayne Memorial Health System community. She is board-eligible in Nephrology, a subspecialty of Internal Medicine that focuses on diseases of the kidney, board-certified in Internal Medicine and is a Certified Hypertension Specialist (CHS), a skill Dr. Choudhry hopes will help save many lives.
"Hypertension is the biggest treatable risk factor for death. It is a leading cause of stroke and heart failure in the United States," she says, adding, "studies show patients benefit from educating themselves about it and working with a specialist."
Dr. Choudhry comes to Wayne Memorial from Temple University in Philadelphia, where she just completed a Fellowship in Nephrology. A native of Pakistan, Dr. Choudhry attended the Shifa College of Medicine in her home country, then went on to complete an internship and residency in Internal Medicine at St. Mary's Mercy Hospital in Livonia, Michigan.
Wayne Memorial CEO David L. Hoff noted that Dr. Choudhry will oversee inpatient dialysis at the hospital, a service in high demand. "Often a patient will come to the Emergency Department for something unrelated to his or her kidney function, but because they are on routine dialysis, we have to transfer them to another facility because we could not offer it here. Now we can."
Dialysis is a procedure to remove waste products and excess fluid from the blood when the kidneys stop working properly. Hoff said that Dr. Choudhry will also be working in conjunction with the DaVita outpatient dialysis clinic at the Stourbridge Complex in Honesdale.
Dr. Choudhry anticipates taking her Nephrology board-certification exam this coming October.
"I'm very excited to treat patients in the Wayne Memorial service area," Dr. Choudhry states, "offering them important services close to home."
Her practice at Wayne Memorial will be at the Physician Specialty Clinic inside the hospital at 601 Park Street, Honesdale, starting July 5, 2021.  Dr. Choudhry's office can be reached at 570-253-8346.  For more information, visit www.wmh.org.
Photo: Zaima Choudhry, MD