Magdalena Orchard, DNP, CRNP, FNP, Practicing at Honesdale Family Health Center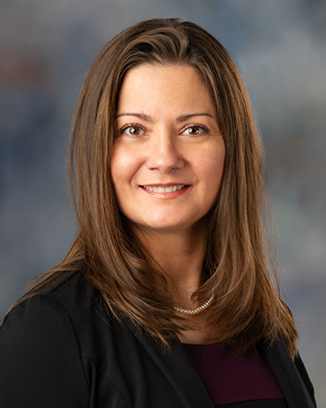 Honesdale, PA (February 28, 2022) — Wayne Memorial Community Health Centers (WMCHC) is pleased to announce Board Certified Family Nurse Practitioner Magdalena "Maggie" Orchard, DNP, CRNP, FNP, has joined its staff. Orchard offers primary care to patients age 12 through adult at the Honesdale Family Health Center located at 600 Maple Avenue.
"With over 20 years' experience in direct patient care—rising through the ranks from certified nurse aide to earning a Doctor of Nursing degree—Maggie's diverse clinical skills and natural ability to build patient rapport make her an excellent addition to our team," stated Wynter Newman, administrative director, WMCHC.
Orchard is well acquainted with the Wayne Memorial Health System, beginning her employment as a nurse aide at Wayne Woodlands followed by 12 years as a Registered Nurse at Wayne Memorial Hospital. She worked in various departments throughout her tenure at the hospital ultimately specializing in intensive care for the past eight years. With the onset of the COVID pandemic, Orchard was called upon to serve in the COVID unit providing critical level care.
Orchard emigrated from Poland to the U.S. in 1991 and is fluent in both Polish and English. She earned a Bachelor of Science degree in Nursing from Marywood University, Scranton, PA, as well as both her Master's and Doctor of Nursing Practice degrees from Misericordia University, Dallas, PA. All her clinical experience hours as a FNP student were completed at WMCHC offices. Additionally, she conducted her DNP capstone project, "The Impact of Medical Nutrition Therapy on the Glycemic Index in Patients with Type 2 Diabetes Mellitus" under the mentorship of Melissa Rickard, DNP, CRNP, FNP, of the Honesdale Family Health Center.
Orchard says she advanced her degree with the goal of continued service to the communities where she received her training, "I never even considered looking for clinical placement elsewhere," she commented.  "I love working for Wayne Memorial and throughout the years, I've had a chance to work with some of the best providers who became my role models."
To make an appointment with Magdalena "Maggie" Orchard, DNP, CRNP, FNP, call 570-251-6672. Most private insurance, managed care plans, Medicare and medical assistance are accepted. A sliding-fee scale is also offered for those who qualify. WMCHC is a federally qualified health center clinically affiliated with Wayne Memorial Health System, Inc.  For more information about WMCHC and all of its services, visit www.wmchc.net or call 570-253-8390.
Photo: Magdalena Orchard DNP, CRNP, FNP-C