Interventional Cardiologist Joins Wayne Memorial Heart & Vascular Center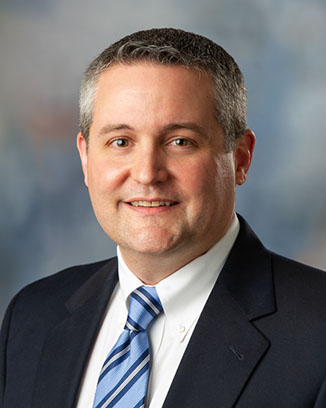 (Honesdale, PA – June 21, 2021)…Wayne Memorial Hospital is pleased to announce the addition of Bradley Serwer, MD, FACC, a Board-certified Interventional Cardiologist, to its Heart & Vascular Center team of professionals. Dr. Serwer joins Medical Director Walid Hassan, MD, MACP, FRCP (UK), FAHA, FACC, FCCP, FSCAI, FSVM, in performing cardiac catheterizations and percutaneous coronary interventions at the state-of-the-art cardiac catheterization laboratory in Honesdale, PA.
Dr. Serwer says his experience to date at Wayne Memorial has been "tremendous" and describes the hospital staff as "some of the most caring and dedicated professionals I have ever worked with,"  "they are proud of their hospital and take pride in helping the community."
Commissioned into the U.S. Navy in 1997, Dr. Serwer, will officially retire in late June at the rank of Commander. A decorated Naval officer, he was the recipient of the Senior Master Clinician Award from Walter Reed National Military Medical Center as well as a Joint Commendation Medal. Dr. Serwer, who has been a practicing physician since 2001, received his Medical Degree from the University of Oklahoma, Oklahoma City, OK and performed his Internal Medicine residency at the National Naval Medical Center, Bethesda, MD. In addition to a Cardiology Fellowship at the National Capitol Consortium in Bethesda, he also completed a Fellowship in Interventional Cardiology at George Washington University, Washington, DC. Among his military assignments are leadership positions including U.S. Navy, Chief of Cardiology and Interventional Cardiologist at Fort Belvoir Community Hospital, Fort Belvoir, VA and U.S. Navy, Chief of Cardiac Cath Lab, Walter Reed National Military Medical Center Bethesda, MD.
"My goals are to help build a thriving community practice and provide world class healthcare to the region," stated Dr. Serwer. "When a patient is having a heart attack, there is no time to lose.  By offering lifesaving cardiac procedures here at Wayne Memorial, we can treat acute heart attacks in a safe and expeditious manner. By ensuring excellence in cardiac care, we are giving our community the best chance at positive outcomes."
In addition to his duties within the Cardiac Cath Lab, Dr. Serwer will conduct outpatient visits at the Wayne Memorial Physician Specialty Clinic located on the hospital's fourth floor. For a cardiology appointment or referral, call 570-253-8185.
For more information on the Heart & Vascular Center at Wayne Memorial Hospital visit wmh.org.