Honesdale Surgical Welcomes Surgeon Specializing in Breast Care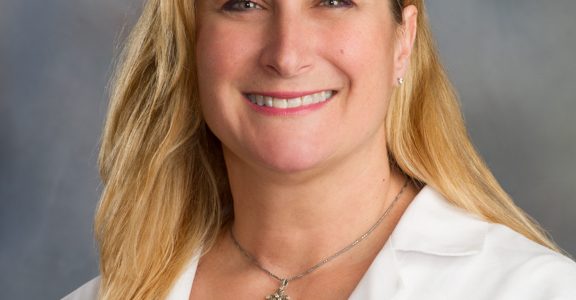 Honesdale Surgical Welcomes Surgeon Specializing in Breast Care
Honesdale, PA (April 21, 2017) — Board Certified Surgeon Lisa Medvetz, MD, FACS, is seeing patients at Honesdale Surgical Associates, a specialty practice of Wayne Memorial Community Health Centers (WMCHC). She currently performs a wide range of general surgeries at Wayne Memorial Hospital with a specialty in breast care procedures. In the near future, Dr. Medvetz also hopes to perform minimally invasive weight loss surgery at the Honesdale facility.
"The diverse skillset Dr. Medvetz possesses, coupled with a tremendous passion for her work, have already proven to be an asset to those who come to us for care," stated Frederick Jackson, executive director, WMCHC. "We are grateful to have her as a member of our surgical team."
In addition to holding positions as a staff surgeon in hospitals located in southeastern Pennsylvania, Dr. Medvetz has also served as the Director of Bariatric Surgery at Bingham Memorial Hospital, Blackfoot, Idaho and a staff Bariatric and Breast Surgeon at Lourdes Medical Associates, Willingboro, New Jersey.
Dr. Medvetz says her commitment to the practice of rural medicine and a desire to be close to family in Pennsylvania are what led her to Wayne Memorial. "I'm extremely committed to rural medicine, especially in underserved areas," she said. "I'm honored to give back by practicing this type of medicine within my home state."
Dr. Medvetz earned her Medical Doctorate from Jefferson Medical College and completed her residency in general surgery at Temple University Hospital, both located in Philadelphia, PA. Additionally, she completed a Fellowship in Trauma/Surgical Critical Care at Cooper Hospital/University Medical Center, Camden, New Jersey and an Advanced Laparoscopic Surgery Fellowship at Beth Israel Medical Center, New York, New York.
Honesdale Surgical Associates is located in the Stourbridge Medical and Professional Complex, 600 Maple Avenue, Suite 1, Honesdale. The practice accepts most private insurance and managed care plans, and medical assistance. A sliding-fee scale is also offered for those who qualify. For more information, call 570-253-8635. WMCHC is a federally qualified health center clinically affiliated with Wayne Memorial Health System, Inc.
Photo: Lisa A. Medvetz, MD, FACS