Honesdale Cardiology Adds Mid-Level Provider to Staff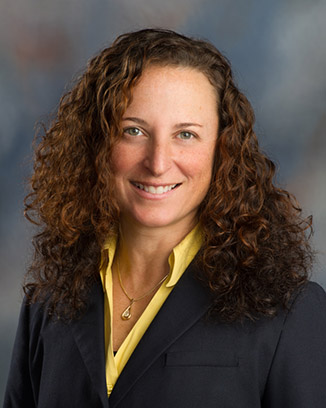 Honesdale, PA (May 26, 2017)—Wayne Memorial Community Health Centers (WMCHC) welcomes Cardiovascular Physician Assistant Jennifer Arnold, MHS, PA-C, to its general and interventional cardiology practice, Honesdale Cardiology. Arnold joins Raymond Resnick, MD, FACC, FSCAI, board certified cardiologist, in the office located at 507 High Street. Dr. Resnick also serves as the Medical Director of the Heart & Vascular Center at Wayne Memorial Hospital, Honesdale, PA.
Under the supervision of Dr. Resnick, Arnold's responsibilities include conducting inpatient consults, administering stress tests and holding outpatient office hours.
"Jen is a tremendous addition to this practice and brings knowledge with her for patients with advanced cardiac diseases–something that is now needed, as patients in Honesdale are staying at Wayne Memorial for all of their cardiac care," stated Dr. Resnick.
Arnold brings 15 years of clinical experience as a PA in cardiothoracic surgery to Wayne Memorial, having spent much of her career in the Philadelphia area. She earned a Bachelor of Science degree in biology from Arcadia University, Glenside, PA as well as a Bachelor of Science degree in physician assistant studies from Hahnemann University, Philadelphia, PA. Additionally, she holds a Master of Health Science degree from Drexel University, Philadelphia. Arnold serves as vice chair of the Cardiothoracic Surgery Specialty Exam Committee of the National Commission on Certification of Physician Assistants (NCCPA). She is the Director of Didactic Education & Assistant Professor at Misericordia University, Dallas, PA, a position she has held for nearly three years.
Having relocated to northeast Pennsylvania nearly two years ago, Arnold indicated she had been in pursuit of a challenging position within the community she resides, "I was interested in being part of a growing program in a small town," she stated. "I believe the program at Wayne Memorial is a tremendous asset to the community and one that will continue to grow."
For more information about Honesdale Cardiology, please call 570-253-8185 or visit www.wmh.org/WMCHC. WMCHC is a federally qualified health center clinically affiliated with Wayne Memorial Health System, Inc.
Jennifer Arnold, MHS, PA-C, Honesdale Cardiology