Holiday Taste-In for People with Diabetes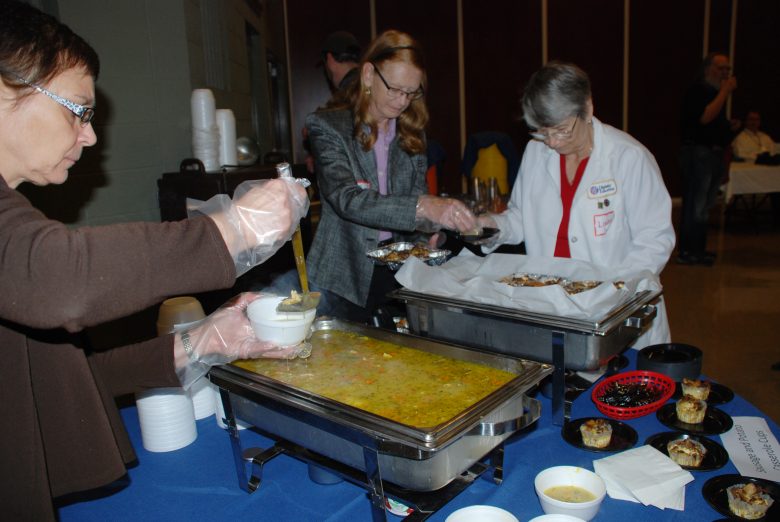 (Honesdale, October 1, 2018)…If you or someone you love has diabetes, the holidays can be especially challenging. Tips, plus tastings of appetizers, entrées and desserts that can be enjoyed by everyone, will be offered at this year's Diabetes Taste-In on Sunday, November 4th at Ladore Lodge, 287 Owego Turnpike, Waymart from 1 pm to 3 pm. Registered dietitians and certified diabetes educators from Wayne Memorial Hospital and the Northeast PA Local Networking Group of the American Association of Diabetes Educators will provide healthy treats to sample, advice and recipes.
The event will also offer a special presentation by Harriet Loizeaux, MSN, FNP-BC Family Nurse Practitioner with Wayne Memorial Community Health Centers. Loizeaux will talk about diabetes and ways you can achieve the best control of your diabetes.
"Diabetes is a disease that can be well managed, and education is the key," says Taste-In co-organizer and Certified Diabetes Educator Carol Kneier, MS, RD, LDN, CDE. "Come find out how you can control your disease and eat well at the same time."
The Taste-In will showcase vendors and businesses that help people with diabetes maintain the best overall health possible. Staff from WMH Home Health and WMH's Wound Care and Hyperbaric Clinic will also be on hand. Free blood pressure checks will be offered, along with plenty of information about nutrition, stroke and fall prevention.
"During the holidays, you don't have to starve yourself to stay healthy," Kneier continues, "there are many low-fat, low-carbohydrate dishes you can have that are really tasty. Our goal at the Taste-In is to help you stay on track while you celebrate the season."
This event is free to all, but space is limited, so pre-registration is requested. Call 570-253-8990 and leave your name, phone number and number of people attending.