Cardiologist Joins Medical Staff at Wayne Memorial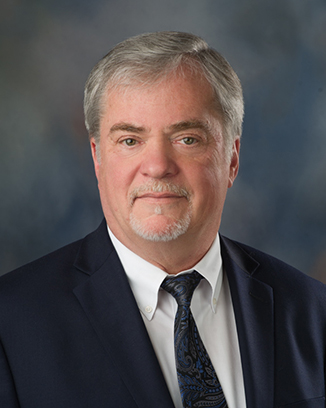 Honesdale, PA (June 14, 2019)—Wayne Memorial Hospital welcomes Board-certified Cardiologist Nicholas Brodyn, DO, FACC, FCCP, FACP, FSCCT as the newest member of its medical staff. Dr. Brodyn provides clinical, invasive and non-invasive cardiology services including electrocardiography, Holter monitoring, stress tests, Transesophageal echocardiography (TEE), and nuclear cardiac scanning exclusively at Wayne Memorial. He holds office hours at Honesdale Cardiology located at 507 High Street.
"Dr. Brodyn brings experience, empathy and availability to new and existing patients of Honesdale Cardiology," stated Frederick Jackson, executive director, Wayne Memorial Community Health Centers. "Since these qualities are vital to exemplary cardiac care and furthermore the physician/patient relationship, we are grateful to have him as part of our team as a full-time Cardiologist."
Dr. Brodyn earned his Medical Degree from the Kansas City University of Medicine and Biosciences, Kansas City, MO. He completed his internal medical residency and cardiology fellowship at Saint Michael's Medical Center, Seton Hall University, Newark, NJ, where he served as Chief Fellow in Cardiology. Dr. Brodyn is board-certified in Internal Medicine, Adult Cardiovascular Diseases and Nuclear Cardiology. After spending over 20 years in private practice in New Jersey, he served as the Director of Cardiology for the Adirondack Health System in New York State. He was most recently affiliated with New York City Health and Hospitals Corporation, holding the position of Chief, Division of Cardiology at Coney Island Hospital. Dr. Brodyn has special interests in TEE, heart failure and ischemic and valvular heart diseases.
Although essentially raised in New York City, NY, Dr. Brodyn has a history with rural communities just over the New York border of Honesdale. His summers were spent on the family farm in Jeffersonville, NY and later Pond Eddy, NY.  For the past 15 years, he has owned a weekend home in Sullivan County.
"Having been resident of this area when I learned of Wayne Memorial's advancements in cardiology, I wanted to help and be part of building their program," stated Dr. Brodyn.
To make an appointment with Dr. Brodyn, call Honesdale Cardiology at 570-253-8185.