Family Nurse Practitioner Joins Pediatric Group Practice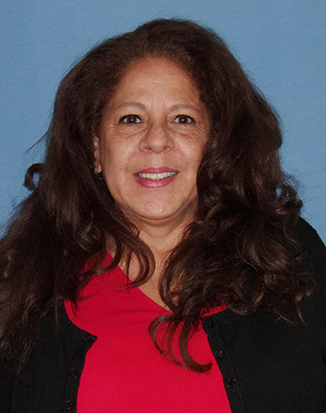 Honesdale, PA (February 19, 2020) — Milagros "Millie" Ramos-Campesi, BSBA, MSN, APRN, FNP, is the newest pediatric provider to join Wayne Memorial Community Health Centers (WMCHC). Ramos-Campesi sees patients from newborn to 18 years of age at two outpatient locations — Honesdale Pediatric Center and Sterling Pediatric Center. The network of offices, which includes a third site in Waymart, was the former Pediatric Practices of Northeastern Pennsylvania before becoming part of WMCHC in late summer of 2019.
Ramos-Campesi has 30 plus years of experience in the nursing field. She received a Post Masters Certificate as a Family Nurse Practitioner from Purdue University Global having completed all required clinical rotations at WMCHC entities. Ramos-Campesi earned both a Master of Science Degree in Nursing and Registered Nurse degree from Excelsior School of Nursing, Albany, NY. Additionally, she holds a Bachelor of Arts degree in Business Administration & Human Resources from Franklin University. She is fluent in Spanish and English.
Ramos-Campesi has served in various nursing roles including RN Home Health Field Nurse for Wayne Memorial Hospital Home Health; Ambulatory RN Care Manager for Bon Secours Community Hospital and Primary Care RN/Care Manager at Honesdale VA Outpatient Clinic. Although she thoroughly enjoyed the clinical challenges and patient interaction encountered in these diverse settings, Ramos-Campesi says working with pediatric patients has always been her greatest passion, "when I first became a nurse I cared for children suffering from chronic health issues within their homes and school environments. From that time on, I knew pediatrics was a specialty I loved."
Parents wishing to make an appointment with Ramos-Campesi may call the Honesdale Pediatric Center at 570-253-5838 or Sterling Pediatric Center at 570-689-7565. WMCHC is a federally qualified health center clinically affiliated with Wayne Memorial Health System, Inc.