Family Nurse Practitioner Joins Honesdale Pulmonary Practice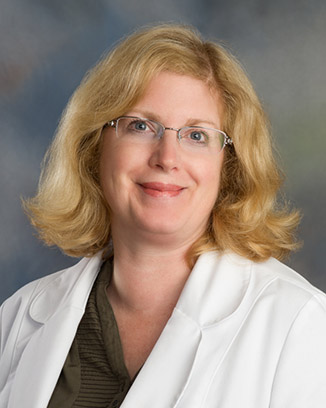 Honesdale, PA (May 30, 2017)— Christina "Tina" Cobb, MSN, FNP-C, has joined Board Certified Pulmonologist, Sean McVeigh, MD, FCCP, FACP, at his practice, Honesdale Pulmonary & Sleep Medicine.
Located at the Stourbridge Medical and Professional Complex, the practice is part of Wayne Memorial Community Health Centers (WMCHC). Dr. McVeigh, who also serves as the Medical Director of Wayne Memorial Hospital's Pulmonary Rehabilitation and Sleep Disorders Center, and his staff manage acute and chronic respiratory illness and sleep disorders.
Cobb received both her Master of Nursing Science as a family nurse practitioner and Bachelor of Science in nursing from Misericordia University, Dallas, PA. Her nursing career, which spans over nine years, includes staff and charge nurse positions in orthopedic, neurology and medical/surgical floors at Regional Hospital, Scranton, PA. Cobb was most recently employed by Advanced Inpatient Medicine serving as a hospitalist at Wayne Memorial Hospital and Lehigh Valley Hospital.
Cobb says transitioning from hospitalist to family nurse practitioner (FNP) in a specialty practice was a natural one, "my primary goal when I became a FNP was to see people throughout their life span and develop relationships," she stated. She looks forward to providing treatment and support to patients at all stages of pulmonary disease "always helping them maintain the best quality of life."
In addition to pulmonary medicine, Cobb will also be assisting Dr. McVeigh treat patients suffering from various sleep disorders through interpretation and follow up of polysomnograms, more commonly known as sleep studies.