Dr. Samuel Ganz Joins WMCHC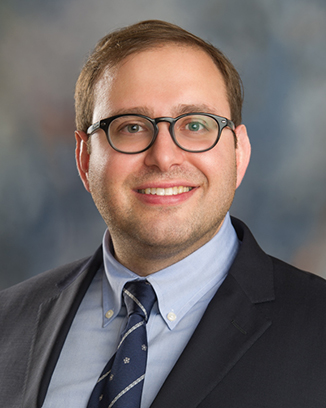 Honesdale, PA (October 8, 2018)—Wayne Memorial Community Health Centers (WMCHC) welcomes Samuel Ganz, DO, internal medicine physician, to its roster of primary care providers. Dr. Ganz will hold office hours at two of WMCHC's eight primary care sites—Carbondale Family Health Center and McAndrew Family Health Center where he will treat adult and geriatric patients.
"With the demand for primary care physicians at a premium, we are pleased to have recruited Dr. Ganz to care for patients at our Centers," stated Frederick Jackson, executive director, WMCHC.
Dr. Ganz has worked in northeast Pennsylvania since 2014 when he began his internal medicine residency with The Wright Center For Graduate Medical Education. He served as Chief Resident during senior year. Upon completion of his residency, Dr. Ganz took a position as a private practice internist with Barry Kurtzer, MD, seeing patients in Scranton, Mount Cobb and Greentown. Dr. Ganz also served as the Medical Director of Scranton Manor Assisted Living. He received his Doctorate from Touro College of Osteopathic Medicine, New York, NY and a Bachelor of Science degree in Biology from Touro College, Brooklyn, NY.
Dr. Ganz says he is looking forward to continuing his career as a medical staff member at the community health centers, "I have heard wonderful things about WMCHC from other providers employed there as well as how open and warm an environment it is."
To make an appointment with Dr. Ganz to be seen at Carbondale Family Health Center, 141 Salem Avenue, Carbondale, call 570-282-2031. Appointments at McAndrew Family Health Center, 111 Main Street, Vandling may be arranged by calling 570-785-3194. Most private insurance, managed care plans, Medicare and medical assistance are accepted. A sliding-fee scale is also offered for those who qualify. WMCHC is a federally qualified health center clinically affiliated with Wayne Memorial Health System, Inc. For more information about WMCHC and all of its services, call 570-253-8390.