Dr. Ebi Rowshanshad Practicing at Hamlin Family Health Center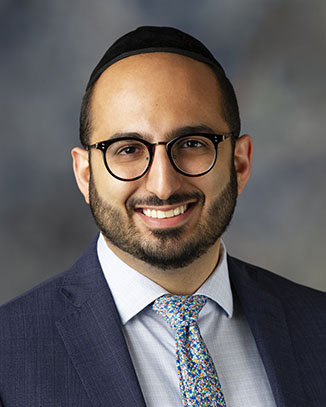 Honesdale, PA (July 16, 2021) — The Hamlin Family Health Center welcomes Ebi Rowshanshad, DO, as the newest member of its staff. As a physician specializing in family medicine, Dr. Rowshanshad will see patients ranging from newborn to geriatric as their primary care provider. Hamlin Family Health Center, part of Wayne Memorial Community Health Centers (WMCHC), has been offering primary care and walk-in services in Lake Ariel since 2014.
"Families in the greater Hamlin area rely on WMCHC to provide quality patient-centered care, stated Frederick Jackson, executive director, WMCHC. "It's through recruiting physicians such as Dr. Rowshanshad that we fulfill that commitment."
After earning a medical degree from Touro College of Osteopathic Medicine, New York, New York, Dr. Rowshanshad relocated to Scranton, PA to complete his family medicine residency at the Wright Center for Primary Care. During this time, he served in leadership roles including Chief Resident as well as 1st and 2nd Year Class Leader. He holds a Bachelor of Science degree in Cognitive Science from the University of California, Los Angeles, CA.
Dr. Rowshanshad believes the highest level of care begins with the physician and patient working together, "I aim to involve every patient in their care through explaining why certain tests are being ordered, what the results signify, and what the treatment options are," he stated.
To make an appointment with Dr. Rowshanshad, call 570-689-8566. Most private insurance, managed care plans, Medicare and medical assistance are accepted. A sliding-fee scale is also offered for those who qualify. WMCHC is a federally qualified health center clinically affiliated with Wayne Memorial Health System, Inc.  For more information about WMCHC and all of its services, visit www.wmchc.net or call 570-253-8390.