Daniel Murphy, MD, Joins Honesdale Surgical Associates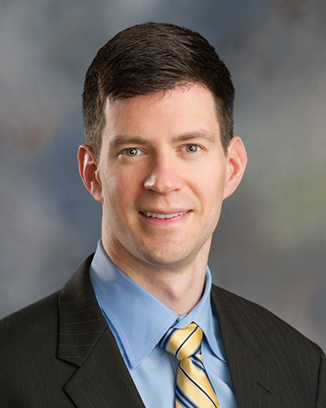 Wayne Memorial Community Health Centers (WMCHC) is pleased to announce Board-Certified General Surgeon Daniel Murphy, MD, has joined its staff at Honesdale Surgical Associates. Dr. Murphy performs a broad spectrum of procedures including minimally invasive laparoscopic surgery at Wayne Memorial Hospital in Honesdale, PA.
Dr. Murphy is certified by the American Board of Surgery. He completed his general surgical residency at the University of Mississippi Medical Center, Jackson, MS. He earned a Doctor of Medicine degree from Vanderbilt School of Medicine, Nashville, TN.
After graduating residency in 2016, Dr. Murphy spent a year in the Kono District of Sierra Leone in West Africa. Working at Koidu Government Hospital as a surgical officer with Partners in Health, Dr. Murphy refined and advanced his surgical training by performing in excess of 400 cases. Murphy explained Kono's need to improve its healthcare was significant in the wake of a civil war fueled by diamond interests – often called one of the "blood diamond conflicts" in that part of the world.
"I was the only trained surgeon in the largest hospital in a district of 500,000 people," Dr. Murphy stated. "As part of the job I was involved in education, managing patient care and developing surgical procedures for sterilization." He added that emergency cases were abundant and diverse "ranging from vascular reconstruction due to trauma to abdominal surgeries and more."
WMCHC Executive Director Frederick Jackson appreciates Dr. Murphy's talents and his desire to care for patients who come to Honesdale Surgical Associates, "Dr. Murphy has done several stints covering weekends at Wayne Memorial; we are thrilled that he is broadening his service in our community."
Honesdale Surgical Associates is located in the Stourbridge Medical and Professional Complex, 600 Maple Avenue, Suite 1, Honesdale. The practice, also attended by Louis D'Oro, MD and Lisa Medvetz, MD, accepts most private insurance managed care plans and medical assistance. A sliding-fee scale is also offered for those who qualify.  For more information, call 570-253-8635.
WMCHC is a federally qualified health center clinically affiliated with Wayne Memorial Health System, Inc.
Photo: Daniel Murphy, MD, board-certified general surgeon.