COVID, Mental Health Top WMH Health Needs Survey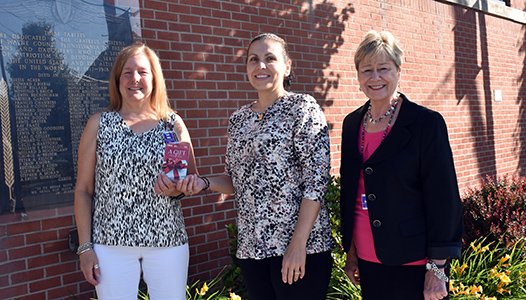 (Honesdale, July 1, 2022)…Services to address COVID-19 concerns,  both physical and mental, as well as other mental health services ranked high as areas of still-unmet need in the region served by Wayne Memorial Hospital and Wayne Memorial Community Health Centers, according to the 2022  Community Health Needs Assessment (CHNA).  Improved access to care and services for older adults followed close behind, as well as more services for cancer and heart disease, the top causes of death in the state (COVID-19 is #3). The complete findings of the survey, required by the Internal Revenue Service every three years, can be found at CHNA: COMMUNITY HEALTH NEEDS ASSESSMENT – Wayne Memorial Hospital (wmh.org)
The current survey consisted of five focus groups, a public survey completed by 526 individuals and interviews with 21 key community stakeholders including patients, government officials, human service agency leaders and school district officials. It was conducted by East Stroudsburg University's Institute for Public Health Research & Innovation and overseen by WMH's Community Health Manager Carol Kneier, MS, RD, LDN, CDCES.
"COVID-19 really changed the landscape covered by this survey," said Kneier, "while many community members complimented Wayne Memorial on its handling of the disease—the treatment, vaccines and communications– they also admitted COVID heightened many existing problems, such as depression, suicide and substance abuse. This is mirrored nationally as well."
Nationally, overdose deaths and alcohol use rose substantially during 2021, according to numerous studies. Nearly 1/3 of all deaths in Wayne & Pike counties are alcohol-related, higher than the PA average. In Wayne County, intentional self-harm is the fourth leading cause of death.
In interviews, school officials, along with healthcare and social service agencies said they had all increased staffing in mental health services, but the "need still outpaces the ability to meet it."
Survey participants also checked off a need for more caregiver support groups and more nursing home beds in a region challenged by high Alzheimer's rates — 33.8% in Wayne County alone versus 21.4% in the entire state of Pennsylvania, both age-adjusted.
The ratio of primary care providers to population remains sub-optimal, but among those who did have primary care providers, they rated that care "very positive."
"We are very grateful to members of the community who participated in our CHNA," said CEO James Pettinato, BSN, MHSA, CCRN-K. "This survey is used not only by us but by other agencies as well to help guide the development and growth of services that best meet the needs of the community we serve." He pointed to earlier surveys which led to the launch of a cardiac catheterization laboratory at Wayne Memorial Hospital, a tick-borne disease wellness center operated by the community health centers and the hospital's Food Rx (prescription) Program which helps people with certain diagnoses eat healthier.
Besides having their voices heard, public survey participants who volunteered their email addresses were entered into a random drawing for one of four $50 gift cards.
An action plan or proposed implementation of services to answer the top needs is expected sometime in the fall.
Photo: Argyro Paspalas, Pike County resident, (center) one of four winners in a random drawing for survey participants, accepts her gift card from Carol Kneier, MS, RD, LDN, CDCES, manager Community Health (left) and  Lisa Champeau, director Communications & Development (right). Paspalas said she was happy to fill out the survey and "we always experience good service at Wayne Memorial."