COVID Testing Drive-Through Site Closing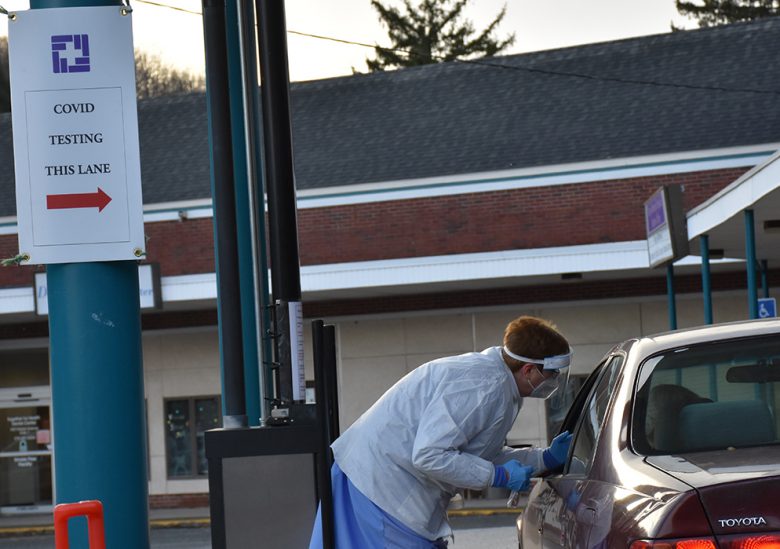 (Honesdale, March 30, 2022)… As of this coming Friday, April 1st, the Wayne Memorial COVID-19 drive-through testing site at the Stourbridge Complex, Honesdale, will be closed, due primarily to low volumes. The site offered PCR (polymerase chain reaction) COVID-19 testing, which to date is still considered the gold standard or most accurate test for the virus.
            Wayne Memorial Ancillary Services Director James Hockenbury said the site, which had been open six days a week at the peak of the pandemic, had seen a 90% drop-off in requests for testing. Saturday testing was shut down earlier this year. He attributed the decrease mostly to a proliferation of available home antigen tests, but also a lower incidence of the virus in the community at large and an increase in the vaccinated population.
            Patients seeking PCR testing can still obtain this test at Wayne Memorial Hospital. A prescription is required.
Photo:  Laboratory technologist Nancy McConnell at the Covid-19 drive-through testing site in Honesdale.