Community Grants Available From Wayne Memorial Health Foundation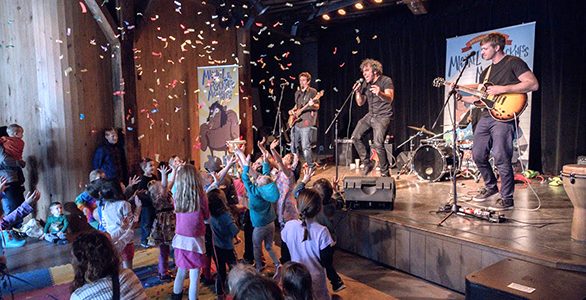 (Honesdale, May 5, 2017)… Non-profit groups seeking funding may qualify for a Community Mini-Grant from the Wayne Memorial Health Foundation. The grants are geared for organizations focused on "injury and disease prevention and treatment and the promotion of healthy lifestyles for the residents in the Wayne Memorial Health System service area." That area includes Wayne and Pike Counties and the Greater Carbondale area in Lackawanna County in Pennsylvania; and, southern Sullivan County, New York.
Applicants must provide proof of their IRS 501(c) 3 tax-exempt status; submit their group's non-discrimination policy; demonstrate that they are not providing unnecessary duplication of services in the community; provide a written statement of their objectives, target population, anticipated benefits, activities and evaluation procedures. Applications and guidelines may be obtained from Wayne Memorial Health Foundation, Attn: Jack Dennis, 601 Park Street, Honesdale, PA 18431 or by calling (570) 251-6533 or emailing dennis@wmh.org. Applications are due no later than June 30, 2017.
Photo: Children involved in the Romping Radishes Program, a series of healthy-living classes hosted by The Cooperage Project, are shown during a kid-themed rock concert earlier this year. Romping Radishes has been the recipient of a Wayne Memorial Health Foundation Community Mini-Grant for the past two years. Photo by John Rocklin