Celebrating 40 Years at WMH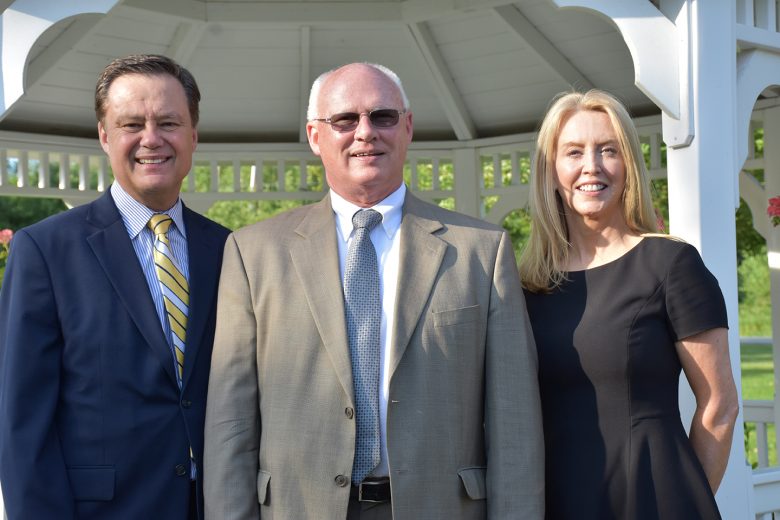 Celebrating 40 Years at WMH
(Honesdale, June 25, 2018)….Mike Clifford, Chief Financial Officer for Wayne Memorial Health System, and two other employees were honored for four decades of service at Wayne Memorial Hospital. Barbara Lubinski, RN/ICU and Sandy Rowe/Oncology shared the recognition with Clifford at a Service Awards dinner held June 21 at Lukan's Farm Resort, Hawley.  Clifford called Wayne Memorial "a great place to work" and noted that while so many other small hospitals were being bought out during his tenure, Wayne Memorial has remained independent.
"We've made good choices and been really lucky," said Clifford, who was raised in Avoca in Luzerne County but has lived in Wayne County for many years. "When I started,  Wayne Memorial had $8 million in equity; today it has $60 million in equity. It's really amazing. We've thrived!"
More than 90 employees received awards for their years of service in five year increments, beginning with five-year employees and ending with 40. Each employee chose a gift tailored to their years of service. Lubinski and Rowe did not attend, but Rowe said earlier she chose a gift card "to pay for golf lessons after I chose golf clubs for my last anniversary!"
Many who turned out for the dinner remarked that they stayed at the hospital "because of the people and the small town feel, the community."
Mike Clifford, who was accompanied by his wife Janice, agreed, "The people here really care," he said, "and it does make a difference."
Photo: Mike Clifford, Wayne Memorial CFO, honored for 40 years of service. He is flanked by CEO David Hoff (left) and Human Resources Director Liz McDonald at Lukan's Farm Resort in Hawley.